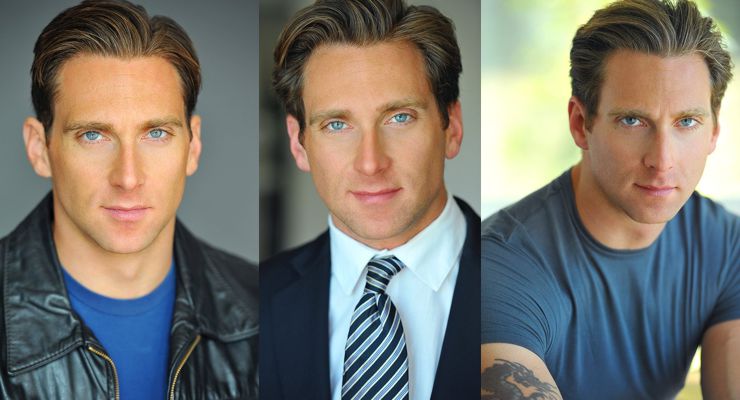 Craig Robert Bruss is an American Actor and Stuntman known for his work on Sister Mary (2011) The Toy Soldiers (2014), and Samurai Cop 2: Deadly Vengeance (2015).
Craig was born in Milwaukee, WI and moved to Los Angeles, CA permanently in 2010 to chase his dream of becoming be an actor in major motion picture films.
His first interest in acting came at the age of ten while he was watching, Home Alone and Indiana Jones and The Temple of Doom in his fourth grade classroom. Craig thought it would be "cool" to be an action hero, doctor, spy, family man, a villain, etc. It was the the training for film roles that really intrigued him. To be allowed to experience swat training, combat martial arts training and stunt training for a film was exciting. He wanted to train like Will Smith in "Ali," who had to become a boxer for the film. He gained ten pounds of muscle, studied Muhammad Ali's style and became Ali for the film.
Craig Robert Bruss began his martial arts training at nine years old, studying Tae Kwon Do. He didn't take martial arts or fitness seriously until the spring of 1999 while visiting his brother who was in Ireland on an art scholarship.
At that time, Craig was around 240 pounds, with a waist size of 46. He wore an XXL Redwings hockey jersey and XXL black windbreaker pants.
Craig's brother asked him, "Did you have to wear that red jersey, you look like a brick wall." "Do you have to wear those pants, you look like a kite!"
Craig took off his jersey and started to laugh and Craig's brother said, "stop laughing….your stomach's jiggling and its freaking me out."
That was it! Craig stood on top of that mountain and thought about the names people called him like, Chunk, Tuna, Chubs or Fester.
Craig stood there and declared victory, he would change! He was not going to let people's negative words, his feelings, his abusive childhood or just breaking up with his girlfriend before the Valentines Sweet Heart Dance stop him.
Craig began running the green fields of Ireland that very night. Within six months, he was down to a waist size 34″ and wearing much smaller, less red clothes.
In college Craig began taking martial arts seriously, including the study of a Chinese street fighting martial art called, Kung Fu San Soo.
Craig started his acting and improv theater training at The Comedy Sportz in Milwaukee in 2000 and began taking the Kenosha, WI train every weekend to Chicago to study improvisational theater under the famous Charna Halpern. She is the co-founder of I.O Theater (Improv Olympic) who trained major Saturday Night Live alumnus, those who became the writers and cast members for SNL.
Craig moved to Los Angeles in 2004 and tried stand up comedy for a year at Hollywood comedy clubs, while continuing to study improvisational theater. After a year, around November 2005, he decided to try New York City to perform stand up comedy open mics at the Upright Citizens Brigade Improv.
In October of 2005, Craig went to New York with little money and no place to live, so his career got off to a rough start.
With only $800, Craig needed a place to live and a job, fast. He applied for jobs at fitness clubs where he could train, shower, save money, and use a locker for storage.
The first week Craig slept on roof tops, steps, floors, hallways, and finally found a warm elevator shaft. His goal was to join Saturday Night Live, so he would stare at the NBC studio sign at New York City's Rockefeller Center imagining himself screaming, "Live from New York!"
Thanksgiving in New York was pouring rain and cold. After talking on the phone to a friend in Wisconsin who was eating a big Thanksgiving meal by a warm fire place, A very lonely Craig sat on a set of stairs, soaked from the rain, thinking about his dream of being an actor. He spent two month homeless in New York, until a week before Christmas.
Craig was hired at Equinox Fitness by Lower Manhattan and executed his plan to keep training, stay clean, get paid and have a locker for his clothes. He could now begin performing at open mic comedy clubs.
A couple of weeks before Christmas, 2005 Craig got an apartment on the upper East side.
He says, "The room was over heated, he had a king sized bed, cable TV and watched, A Christmas Story over and over again on TBS."
In the spring of 2007, Craig decided it was time to return to L.A., but soon after landing and finding a motel room, the Police were knocking down doors, and a police helicopter flew over head with the light bleeding through his motel room windows. When the pound came on his door, he opened it to eight cops with hand guns and rifles all aimed at his head. His heart melted in his chest.
The police ran a background check and found two bench warrants for unpaid jay walking tickets. They let the little fish go, as they had much bigger fish to fry.
The next morning Craig was walking on Sunset Blvd and heard gunshots. He ran to the closet motel and got another room to rent for the night.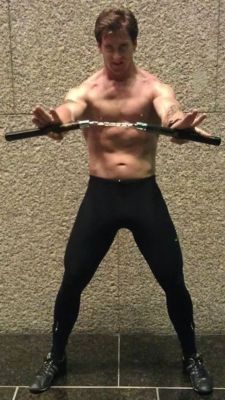 The next morning he heard the police helicopter fly over head again and a knock at the door. The police arrested him with the two bench warrants for unpaid jay walking tickets in 2004 when he lived in Los Angeles the first time.
He will never forget what the police officer said to him, "Why does everyone think that they are going to come here to Hollywood and make it in film?"
Craig asked him, "What do you want me to do…quit?"
The two cops did find two pairs of wooden nunchaku in Craig's bag and he had to explain that he used the nunchaku in his comedy routine at comedy clubs.
They gave him a break and confiscated the nunchaku telling him he had enough to deal with.
Craig Bruss had to spend the day and night in the Hollywood jail. His cell continued to fill with more and more people until, the next morning, when Craig was buddy cuffed to another guy and taken on a prisoner bus, transferring to the downtown Twin Towers jail.
After spending almost two days in jail for unpaid jay walking tickets, Craig had paid his debt to society and the $700 fine was released. He immediately moved back to Chicago.
Craig Bruss finally got his first S.A.G commercial called, Karate-Separate Wills and he had the lead. Now he was given the opportunity to do the martial arts choreography in this commercial shoot in Nashville Tennessee. The night before the shoot, Craig ran for an hour, came back to the hotel, studied his lines, ran for another hour, and studied his lines some more. He wanted the shoot to be perfect.
It took ten hours of kicking. blocking, and flipping on a hard wood floor to complete his part in the commercial, but he didn't want the day to end. He was doing what he loved to do, and he had proven to the naysayers that it could be done. He had won the audition and made the commercial.
In January 2009, Craig took a trip to L.A to visit Jay Leno at the NBC lot after his show. He had met Jay on stage in 2004 while taking a picture with him.
I ran up on stage and yelled, Hay…..!!!! Leno looked at me and said, "You don't have to yell, this isn't the price is right."
Craig and Jay talked after the taping of the, The Tonight Show and Jay told Craig, "I tell you what…..you make it, you come on to my show and we'll have something to talk about."
Craig promised he would, so he took a trip to L.A, went to the NBC lot and reminded Jay of the promise.
About a month later in February back in Chicago, Jay called Craig and left a message hoping that all was well and wished him luck with his acting career.
Craig kicks himself for not answering that phone. He was in the bathroom lifting weights, watching the film, "Action Jackson" on YouTube an ignored the private number on the caller I.D. He was, however, grateful that Jay had left him the nice message.
Because of the phone call from Jay, Craig returned to Hollywood on May 22, 2010. He currently lives in Los Angeles and continues to train in MMA, and JKD with Guru Dan Inosanto at the Inosanto Martial Arts Academy and Guro Richard Bustillo at the IMB Academy.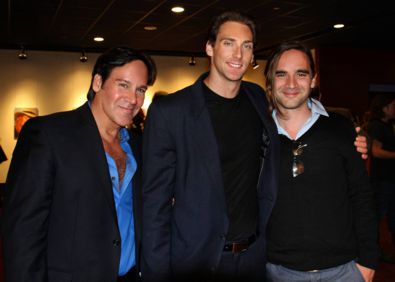 Craig joined S.A.G. in 2012, and has acted in a few Indi films, Blonde Squad (2014) as a nunchaku fighter, in Monday Morning (2013) and most recently in Erik Peter Carlson The Toy Soldiers as a high school bully, Mug# 2.  The Toy Soldiers made the big screen at select AMC movie theaters in the U.S. in November, 2014 including a sold out movie premier at the TLC movie theaters in Hollywood in June of 2014. You can also see him as Aki in Samurai Cop 2: Deadly Vengeance (2015).