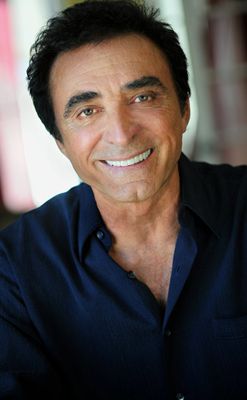 On May 12, 2018 Charlie Picerni was honored with the 2018 Taurus World Stunt Awards Lifetime Achievement Award. He has earned it. Learn more about Charlie Picerni and you will see why!
Born in Corona Queens, New York, Charlie Picerni was is the fourth of five children born to Italian parents. After high school, he worked different jobs, one being construction work on high-rise buildings in Manhattan. He married his childhood girlfriend, Marie, at a young age and his first son was born after a year of marriage. Charlie decided he didn't want to work in construction, so, he headed west to try his luck in the movie industry.
His brother, Paul Picerni, an actor on a hit TV show, The Untouchables (1959) got Charlie work as a stand-in and an extra and soon Charlie began doing stunt double work. Charlie fell in love with the business and moved his family to California. He excelled as a stuntman and soon moved up to stunt-coordinating on television shows. He got his big break on Starsky and Hutch (1975), he became the stunt coordinator and stunt double for Paul Michael Glaser. Aaron Spelling and Duke Vincent saw what direction Charlie was heading in and it was Directing
Charlie Picerni began second unit-directing Starsky and Hutch (1975) and moved up to directing episodes of "Starsky". He continued stunt-coordinating and second unit-directing such shows as Kojak (1973) and Magnum, P.I. (1980). He then started directing television for producers Aaron Spelling, Leonard Goldberg and Stephen J. Cannell, for such shows as T.J. Hooker (1982), Matt Houston (1982), Vega$ (1978), Hardcastle and McCormick(1983), Hunter (1984), Stingray (1985), Finder of Lost Loves (1984), The A-Team (1983), J.J. Starbuck (1987), Spenser: For Hire (1985), Blue Thunder (1984), Gavilan (1982) and HBO's Tales from the Crypt (1989).
It wasn't long before Charlie caught Warner Brothers producer Joel Silver's eye. Joel hired Charlie to stunt-coordinate Die Hard (1988). This led to second unit-directing and stunt-coordinating on the films, Die Hard 2 (1990), Road House (1989), Lethal Weapon 2 (1989) & Lethal Weapon 3 (1992), Hudson Hawk (1991), National Lampoon's Christmas Vacation (1989), The Last Boy Scout (1991), Demolition Man (1993), Ghost (1990), Ricochet (1991), Basic Instinct (1992), A Low Down Dirty Shame (1994), True Romance(1993), 2 Days in the Valley (1996), 15 Minutes (2001) and many more. Charlie was also directing multiple episodes on a TV series called Seven Days (1998) for Paramount studios during this time.
Throughout his career, Charlie Picerni worked as an actor in many television and film projects but it was directing that really interested him so he studied at the "Beverly Hills Playhouse" in the Master class for two years. In 2007, he directed, produced and co-wrote a feature film entitled Three Days to Vegas (2007), starring Peter Falk, Rip Torn and George Segal. In 2010, Charlie directed Ayn Rand's play, "Night of January 16th", at the Odyssey Theatre to rave reviews! While continuing to work in all avenues of the motion picture business, Charlie Picerni is currently developing and writing his own projects.
Charlie Picerni is a proud member of "The Academy of Motion Pictures Arts and Sciences".