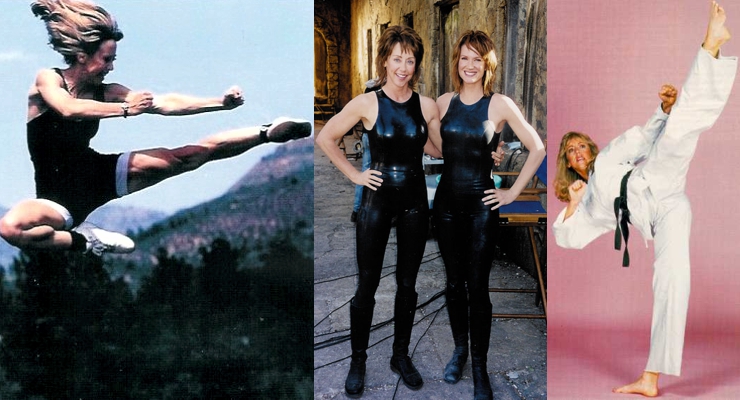 Cheryl Wheeler (also known as Cheryl Wheeler-Duncan) has etched a legacy and is enshrined in the Black Belt Hall of Fame, as a 2nd degree black belt and a former world kickboxing champion as well as a stunt woman, actress and producer.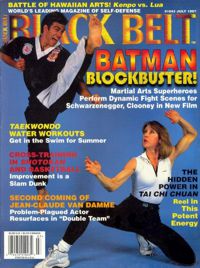 Cheryl began studing Yoshukai karate (a Japanese style of martial arts) at the age of 15. Yoshukai is defined as a well-rounded style that focuses on all aspects of the fighting arts, including self-defense and a broad spectrum of weaponry, and Cheryl took to the art of Yoshukai perfectly.
Cheryl's instructor, former world kickboxing champion and 6th degree black belt, Gerry Blanck, recognized her natural fighting abilities very early in Cheryl's training and invited her to compete as a white belt. She accumulated over 250 trophies in a two-year period and was soon invited to join an elite kickboxing team as the teams only female fighter. She trained religiously, gaining the respect and admiration of every male kickboxer at the gym where she trained.
On July 14th, 1978, Cheryl had her first professional kickboxing fight. She won, beating Ruth Pippin, of Pensacola, Florida in a unanimous five round decision. When the word got out, Cheryl began receiving calls from promoters from all over the country, they all wanted to feature her on their kickboxing cards. Her success in martial arts had began.
Cheryl Wheeler fought all around the country and she defeated top fighters in her weight class. In 1981 she fought double world title-holder (boxing and kickboxing) Graciela Casillas for seven exciting rounds. Cheryl was initially declared the new WKA (World Karate Association) Bantamweight World Kickboxing Champion, but due to a rules discrepancy and a serious blunder by the WKA sanctioning body, the title was later reverted back to Casillas.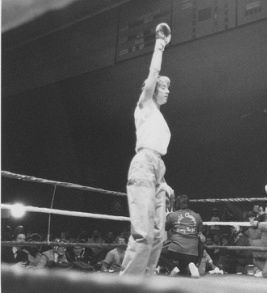 Not one to dwell on injustices, Cheryl "Legs" Wheeler continued to fight. In 1982 she traveled to Hong Kong where she was the only female fighter on the United States Kickboxing Team. This team included fighting greats including Benny "The Jet" Urquidez, Don "The Dragon" Wilson, Gerry Blanck, Howard Jackson and others. Cheryl TKO'd the Malaysian champion Woo You Ling in the 3rd round, successfully defending her championship status internationally.
In 1984, after three months of intense training, Cheryl Wheeler stepped into the ring in the superb shape. She fought Carol Limos, a student of Benny "The Jet" Urquidez's, for the WKA Super-Bantamweight World Kickboxing Title in Reno, Nevada. Cheryl TKO'd Carol Limos in the first round.
Cheryl continued fighting and defending her title. She eventually traveled to Amsterdam where she suffered a very controversial split decision loss to International Champion Lucia Rijkers. Howard Hansen, the WKA president, declared the fight non-title, due to controversial circumstances that included a biased panel of three Dutch judges who supported Lucia because she was Dutch and she lived in Holland.
Cheryl officially hung up her gloves and went on to pursue a full-time career in the movie industry in 1987. Because of her discipline, remarkable work ethic, ambition, her relentless pursuit of physical fitness, and her bold sensibility, Cheryl was able to leave an incredible legacy in the martial arts and launch an extremely successful career as a Hollywood stuntwoman.
Cheryl has just about every experience as a stuntwoman in movies. Obviously she is a  stunt fighter, but she also has also done martial arts on wires. Cheryl has worked with all types of weaponry including firearms, and she is excellent on horseback including riding English, Western, and Bareback. She has done fire burns, air rams, high falls and extensive harness and cable work. She is an NAUI certified scuba-diver, a powerful swimmer, does water sports, mountain biking, and is obviously an all around excellent athlete.
Cheryl Wheeler is also an excellent stunt driver and she has been a member of many precision driving teams. She's has earned excellent references and continues to be in demand in Hollywood by pushing limits and building on her wide range of experiences.
Cheryl Wheeler is one of the beautiful people in the entertainment industry. She is the heart of the lion and the spirit of the angel. She is worth diamonds . . .
Featured Films and Television
Doubled Rene Russo in Thor, Showtime, Big Trouble, Lethal Weapon 3 and 4, Ransom, Rocky and Bullwinkle
Doubled Libby Day in Dark Places
Performed stunts on Transformers: Age of Extinction
Performed stunts on Spy Kids 4: All the Time in the World
Doubled Markorie in Bernie
Doubled Cameron Diaz (2nd Unit) in Knight and Day
Basic doubled Connie Neilson in Gladiator
Doubled Famke Janssen in I Spy
Performed stunts on Spiderman
Doubled Jessica Alba (driving) in Spy Kids 4
Doubled Shirley McLaine in Bernie
Performed stunts on Ocean's Eleven
Doubled Kelly Lynch (one of several doubles) in Charlie's Angels
Doubled Uma Thurman in Batman & Robin
Doubled Natasha Hensdridge (one of several doubles) in Ghosts of Mars
Doubled Jennifer Garner in multiple episodes of Alias
Doubled Sarah Chalke on Scrubs
Doubled Christa Miller on The Drew Carey Show
Doubled Jenna Elfman on Dharma & Greg
Doubled Bridget Fonda in Point of No Return and The Break Up
Doubled Linda Hoffman in Face Off
Doubled Kathleen Turner in Undercover Blues, Serial Mom, House of Cards, Baby Geniuses and Warshawski
Doubled Sandra Bullock in Demolition Man
Cheryl Wheeler Duncan PR Reel