Melanin Rosalin Heard is an action actress, a martial artist, and up and coming film producer. She has trained as an actor in the Meisner technique and believes that her weapons and martial arts training gives her an edge as both an actor and stunt performer.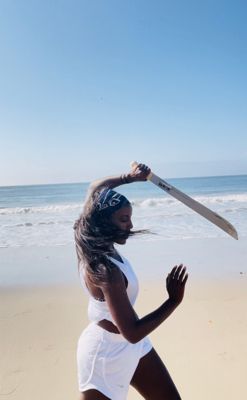 Melanin has been trained in wire work and she has taken stage combat fighting classes in Los Angeles. She has trained in martial arts including Wushu, Muay Thai, and Taekwondo to name a few. She can easily adapt to any style of martial arts choreography for films. She is also trained in weapons including bo staff, machete, double blades, firearms and in Filipino knife fighting. She has trained in straight, broad sword and Egyptian Khopesh (Egyptian sickle-sword) as well. She is currently creating a system in which the Egyptian Khopesh sword can successfully be implemented in a fight sequence against traditional style swords. Melanin is currently training for horse riding for film. She began her training at Imperial Equestrian Center with Shona Griffith and continues to train with Shona and others.
Melanin, a deep rooted superhero in the making, is writing and producing an action thriller web series, and she is in the pre-production stages of shooting her action trailer for an episodic series. Melanin will star in the web series while performing her own stunts.
Melanin has also gained valuable knowledge in extensive processes of the VFX, Animation, CGI and editorial pipelines in the pre and post production process for feature films and television. This knowledge will help support her self-sufficiency in building the right team for her visually captivating storytelling. "I consider myself to be a jack of many trades and through the development of my brand as an action actress/producer my past experiences allows me to Master myself in the world of action for major films and television. "I want to be the first American African female Jason Statham.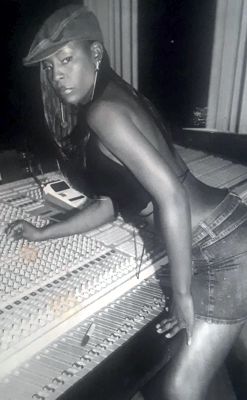 In addition to martial arts, film production, and her technical and creative experience in music/sound engineering and bass, Melanin spent 2 years exploring the world of social services. She worked in South Central Los Angeles with children ages 11- 17 in level 14 group homes in the evenings and weekends as a Residential Counselor/Case Manager. During the day Melanin taught music theory, music production, and a theater monologue, as elective classes at inner city charter/continuation schools for teenagers suffering from drug induced psychosis, gang affiliation, and former victims of sex trafficking and prostitution. " During my time in social work, I found the environment very challenging with much resistance from the clients, but eventually she became a mentor for some of the clients on her off days."
Melanin is in the process of developing a non profit 501 C3 that will offer martial arts curriculum and music programs to kids suffering from drug induced psychosis as an alternative to psychotropic medication.
Melanin Rosalin Heard says that it was through martial arts that she learned to accept all her experiences as building blocks for who she is today.
Melanin Heard is the stunt double for Joyce Guy (Phyllis Caulfield) in General Hospital.