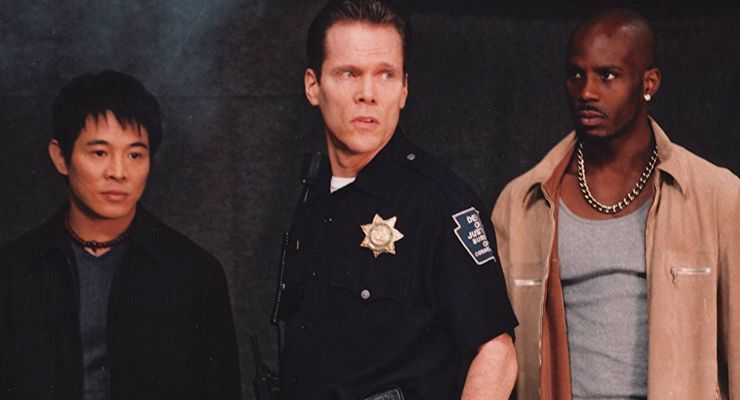 Mixed Martial Artist and Kickboxer Stephen Quadros has been a practitioner of the arts, a teacher and trainer for over 15 years. He began his martial arts career in Tae Kwon Do under Master Soonho Song in Santa Cruz, California.
After moving to Los Angeles, Stephen Quadros had the opportunity to train under Shihan Takayuki Kubota in Shotokan. He also trained in Wing Tsun with Sifu Konrad Waalkes and then spent 5 years under world super-lightweight champion Peter "Sugarfoot" Cunningham.at the "Jet Center" in Van Nuys, California.
Stephen Quadros taught group kickboxing classes at Bodies In Motion in Pasadena for 16 years and now teaches and coaches privately.
Stephen Quadros is also one of the world's leading martial arts and combat sports journalists. In 1998 he became a columnist and contributing editor for Black Belt magazine, with his column "FightSport". He held this position for over 3 years, and the column helped him garner international attention. Stephen Quadros popular column lead Black Belt to start a new magazine called "Black Belt Presents: Fightsport, with Stephen Quadros" which debut nationally in February 2002. Stephen Quadros participated in the magazine during its first year of publication and once the magazine was launched and established, he exited to pursue a film, television and sports broadcasting career.
Stephen Quadros is co-author of "Bas Rutten's Big Books Of Combat," which some observers speculate may be the largest and most diverse martial arts instructional volume ever written.
Stephen Quadros is well known around the globe for his role as host and/or television commentator for some of the largest and most successful fight shows in the world. these shows include Showtime Network's two mixed martial art series: Strikeforce and Strikeforce Challengers, as well as Pride Fighting Championships and K-1.
Stephen Quadros was nicknamed "The Fight Professor" during his first trip to Japan in April 1998, while commentating at ringside on one of these K-1 events,.
There's ground and pound, that's when a wrestler, primarily, is on top and throws punches downward. But there's also…" speaking to Bas Rutten, Quadros's PRIDE broadcasting partner), "…can I coin a phrase tonight? Can you call it 'lay and pray' that they don't stand up?
And there is was, Stephen Quadros coined the now frequently used term, Lay and Pray, during the televised pay per view broadcast of the PRIDE Fighting Championships event titled Cold Fury, which was held at the Saitama Super Arena in Japan on December 9, 2000.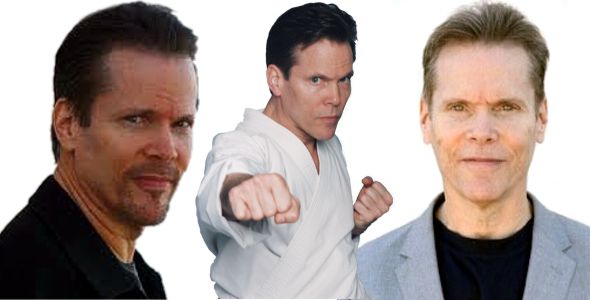 His phrase 'lay and pray' refers to a situation where a wrestler or grappler keeps another fighter, who is perceived to have the better striking skills, pinned or controlled on the mat to avoid a stand up, boxing, kickboxing or Muay Thai style fight, yet exhibiting little or no urgency to finish the grounded opponent with a knockout or a submission.
Stephen Quadros was as analyst and color commentator for the MMA programming at Showtime Networks, which included"Strikeforce Challengers," "Strikeforce," along with "EliteXC" and "ShoXC" for 4 years.
From June 2007 unitl January 2008, Stephen hosted "The Stephen Quadros Show" at Sherdog.com with Aaron Crecy.
Stephen Quadros and Jeff Dotseth were the hosts of Clinch Gear Radio on Sirius XM for 2 years (2011-2012).
Clinch Gear Radio (CGR) was also proud to be the voice of mixed martial arts on the American Forces Network, which means that every man and woman stationed on every military base, or on every naval ship, could listen to the show!
As an actor, Stephen Quadros has worked with such Hollywood greats as Cuba Gooding Jr., Peter Falk, David Caruso, Blair Underwood, Traci Lords and Angela Lansbury. Stephen Quadros has starred, guest-starred or co-starred in over 30 films and television shows.
Stephen Quadros is both an actor and a fight technical advisor and has played both parts in "Cradle 2 the Grave (2003)", starring Jet Li, Mark Dacascos and hip hop superstar DMX. He also choreographed one of the fight sequences in "Cradle".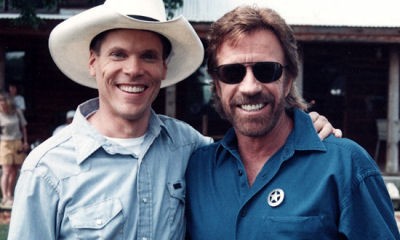 Stephen Quadros was also fight choreographer and 2nd unit director for 20th Century Fox's "Pit Fighter" which was released in 2005. He was fight technical advisor for "Exit Wounds" (2001) starring Steven Seagal and DMX, and he co-starred in "Sworn To Justice" with Black Belt hall of famer Cynthia Rothrock. Stephen Quadro was the guest lead on a season premiere of the popular TV series "Walker, Texas Ranger" opposite martial arts icon Chuck Norris.
Stephen Quadros was a drummer, long before he was an actor, martial artist, commentator, or journalist. His music career was born after he heard Ginger Baker (from Cream) and Ron Bushy (of Iron Butterfly). Stephen Quadros is currently kicking up a storm in Los Angeles with the hard rock/heavy metal super-group SNOW (which includes Quiet Riot guitarist Carlos Cavazo). SNOW are enjoying a ressurgence after a near 3 decade hiatus. The group released a five-song EP in 1980 (Dynamic Records) that is quite a sought after item now for metal collectors.
In 2015 he worked on Never Back Down: No Surrender (2016) which picks up after the events of Never Back Down 2, former MMA champion Case Walker is on the comeback trail to become champion once again.