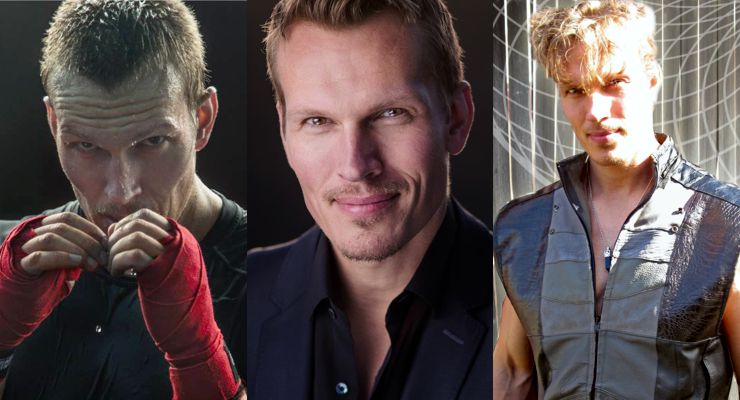 Tomm Voss was an overweight kid from Denmark, who is now an actor, stuntman, martial artist, spokesperson and a professional fitness consultant whose work has been showcased in leading fitness publications around the world (including numerous covers). He was the recipient of the "Award of Excellence for Physical Development" at the Junior World Championships (bodybuilding) in Dubai in 2000.
Raised in Denmark and Luxembourg with his 3 sisters and 1 brother, Tomm who is fluent in Danish, English, German, French and Luxembourgish, now calls Los Angeles his home.
From the day Tom Voss arrived in Los Angeles from Denmark in 2002, he has amassed an impressive list of credits. Tomm starred in the short film Theogony and has had starring roles in The Underground Bounty Hunter and My Brother's Keeper. In 2009, he received a nomination for Best Breakout Action Star from the AOF International Film Festival for his portrayal of Ivan in the short film The Interview. In 2016 he completed an American – Japanese Martial Arts Action Thriller Karate Kill where he was cast as the villain Benning. Tomm is working on new projects in both TV and Film.
In addition to his dramatic roles, Tomm's is also sought after for his comedic skills. He has studied with acting coaches Aaron Speiser, Tim Phillips and Jeremiah Comey as well having a background in theater. Because of his language sills and his command of numerous accents, Tomm Voss is also a skilled Voice Actor.
A world champion martial artist, Tomm Voss is also a skilled stunt fighter. In martial arts Tomm has trained with some of the best including Black Belt Hall of Fame martial artist Michael Jai White, Boxing Welter Weight World Champion Brice Faradji, World Champion Pakamut (Full contact Stick fighting, Edged weapons, hand to hand combat) Grandmaster Felix Roiles, and legendary Kung Fu Qigong Grandmaster Zhou Ting Jue a.k.a. "Master Zhou." Tomm qualified in the 2016 National FMA stick fighting Championship and represented Team USA in the 2016 World Championships on the island of Cebu in the Philippines, where he won the World Championship in Arnis or Pakamut. Arnis is often featured in Hollywood movies, such as the Jason Bourne Films and more recently Deadpool.
Acting has always been a great passion for Tomm Voss and he loves being challenged with interesting roles and great projects.
In his spare time, Tomm Voss works with The Captivating Company. At schools, he speaks to kids of all ages about communication as well as holistic health, fitness and nutrition. He also talks about how to overcome bullying and helps kids learn how to reach their highest potential.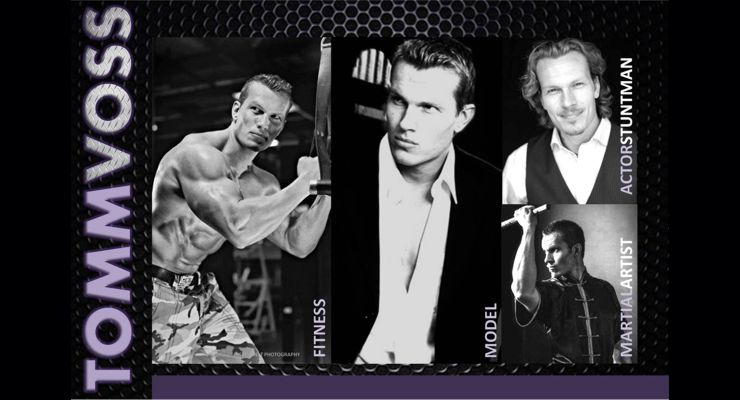 Tomm Voss in Shine on Hollywood