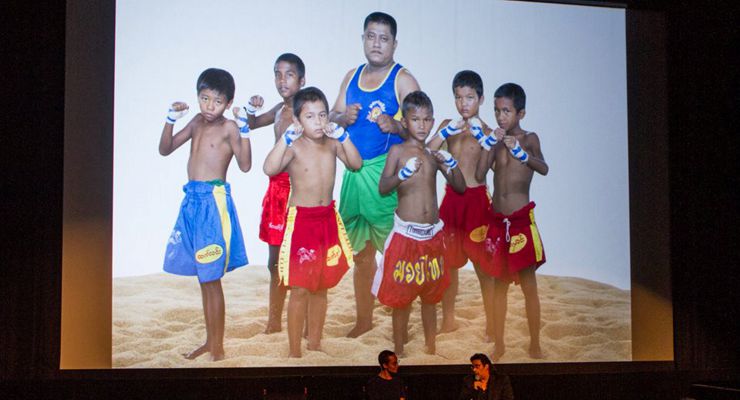 Vincent Giordano's award-winning documentary trilogy Born Warriors is a fascinating look at the art of Burmese bare-knuckle fighting. It's an insider's view of a sport, shot over a decade through the years of brutal military dictatorship, with the hope of promising democratic reform within Myanmar. The documentaries are part of a larger body of work known as The Vanishing Flame that covers the bare-knuckle fighting arts of Thailand, Burma, Cambodia, Laos, and India.
Vincent remains something of an enigma beyond the tight circles he travels. He veers away from any personal publicity or notoriety that takes away from the projects he is working on, preferring to keep the focus on his work.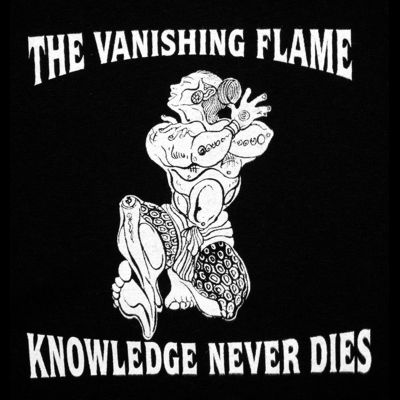 A veteran producer and director with decades of film production experience. His winning ways began as a teenager when he became one of the youngest filmmakers to win an American Film Institute Independent Filmmaker grant, while still a college film student. His pedigree as a martial artist and instructor is no less impressive. Vincent started his martial arts and boxing training as a young boy growing up in Brooklyn, New York, strictly for self-protection. His extensive training took him throughout the USA, Europe and all through Asia, Southeast Asia, and India.
In 1991, Vincent began teaching small non-commercial classes, at the boxing gym where he trained in his youth. A program he continues, in addition to his daily training and travels. It is fascinating that Vincent Giordano has kept his two worlds apart up until the recent Vanishing Flame project. His filmmaking and martial arts worlds remained total separate and distinct entities in his life, never crossing until now.
Can you tell us about the sport of Lethwei and why it was so intriguing to you?
Burmese Lethwei, or Myanmar Traditional Boxing, is a form of bare-knuckle fighting that was once an ongoing tradition in much of the surrounding regions meaning Thailand, Laos, and Cambodia. I say bare-knuckle, but to be exact it's fought with a light gauze or regular wrap on the hand- fortified by tape.
I found bare-knuckle fighting intriguing because it came into my life at quite an early age. As a kid growing up in Brooklyn, I had a fortuitous meeting with former WBC middleweight boxing champ Vito Antuofermo. He encouraged my friends and me to stay off the streets and train in boxing. I was doing martial arts, but he said boxing would serve me better in a real fight. I joined the gym he told me to go to the next day. Boxing gyms back then were very different than they are now. They essentially didn't want you there unless you were going to train hard and fight. The first day there, they slammed headgear on my head and into the ring, I went. It was an eye-opening and painful experience, but I loved it.
On the way out, nursing my bruises, I met an old timer who told me to stay in school and forget this boxing nonsense. I tried to explain to him I was there to learn how to fight because there was a lot of commotion in my life where fighting was, unfortunately, necessary. He said then he would teaching me a few bare-knuckle tricks that would get me out of any altercation I might run into. It was the first time I'd heard of bare-knuckle fighting. His hands were like rocks, and he had really vicious combinations aimed at hurting and stopping any opponent cold.
Did this one instance spark something in you to investigate the bare-knuckle systems further?
I found this method to be extremely functional and useful, but I didn't think it would go any further than that. Somehow, though, it came back around again. I wanted to learn Muay Thai badly at the time. I carried around my well-worn copy of the late Hardy Stockman's book that was one the first written on the sport. Later, when I made it to Thailand, Hardy would help me out and become a mentor to me. But I couldn't find any schools or teachers to teach me. I was still a teenager at the time. One day, a friend mentioned Cambodian Boxing or Pradal Serei, and that he knew someone who taught it. He explained that it had the same elements with shin kicks, knees and clinching. Nobody ever spoke of Cambodian martial arts at the time, so I was intrigued. I went to the teacher's apartment. It was my first experience getting hit with a direct shin kick to the leg. I was hooked. I practiced day and night.
During a class, the teacher showed us a series of very brutal techniques that were different from the sporting ones. He said this was the ancient bare-knuckle Cambodian system that his father and grandfather taught him. This echoed what I learned earlier, but in a Southeast Asian form with trips, throws, hits to the throat and other techniques that were very applicable to functional usage outside of the ring. I trained as hard as I could, but the teacher later moved away. I found another Cambodian teacher to pick up where I left off, but he eventually moved away too. These teachers had escaped from Pol Pot's murderous rampage and made their way to the US. They were hard working and very honest. I later went to California to do some more training, but by that time I had begun to accelerate into Muay Thai, so my immersion with bare-knuckle ran parallel with my study of both Cambodian and Thai modern ring sports.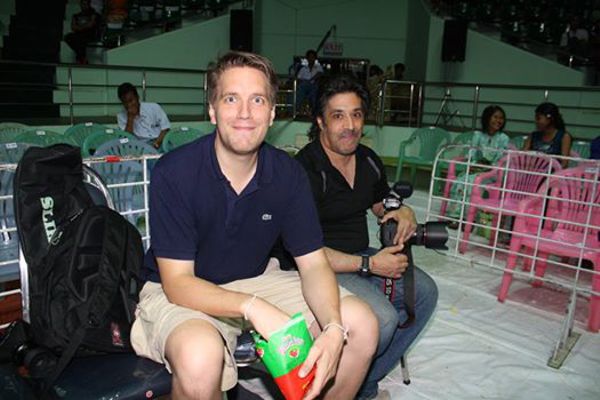 So this early experience later led you to directly train in Southeast Asia?
Yes, I went to master the old style bare-knuckle and weapons in Thailand and Cambodia. The styles were waning in popularity. The teachers had very few students and even fewer instructors. They really welcomed me, even though many saw the art as something for Thai and Cambodian people only. I tried to find all the remaining teachers I could, but it was quite a journey traveling great distances to train with them. I was very, very lucky especially in Cambodia, so much so, that when one very old teacher began to teach me, he said, welcome back meaning my spirit returned to where it belonged.
I trained in Muay Thai simultaneously in a Bangkok camp that had Western Boxing and Muay Thai champs. Again, it was a different time; the camps ran with a high level of discipline, and you had to listen to the Ajarn. You didn't just show up to hit the pads. You learned the basics and really honed them down increment by increment. I have stayed with my Thai Boxing camp and all my teachers since then, maintaining my practice with multiple yearly visits. This led to training in Myanmar, India and, Laos, to expand my body of knowledge. It was a natural progression. Nobody was doing this at the time.
You have done projects and written about Thai, Cambodian and India martial culture in the past. How did Lethwei become the first maiden project for your Vanishing Flame series?
A friend approached me to do a talk and presentation on my martial arts research and training, so I assembled some of the early footage on Lethwei, but it was disjointed because it wasn't about me and my personal journey or about the human drama of the Burmese people. It was about the art itself, which to me is a story unto itself. The only way I could string it together into a coherent whole was to use voice-over, which I hate. Worst of all, I did the voice-over myself. So there were conflicting emotions about the process I was using, but it got the job done, because there was no money for anything beyond this.
I shoot everything on video. Originally, it was just a journal of my training so I had everything on tape so I could compile each system and teacher's life in detail. It was not for a documentary, but to eventually write a book. The footage was initially hard to edit because I shot it for another purpose.
But in answering your question, this became the first maiden project because Myanmar was changing. It was transitioning toward a quasi-democracy. Lethwei was also changing, so I wanted to capture that moment in time. I was there in all of these countries before the popularity of the ancient bare-knuckle, wrestling and weapons traditions. Part of my research is to watch what happens over time with them.
Lethwei is not very well known even now. How did you come to see it or hear about it at the time?
Every year in Thailand, in the north, on the border between Thailand and Myanmar, they stage a series of bare-knuckle Myanmar vs. Thailand contests, celebrating the Songkran/Thingyan New Year holiday. They started broadcasting these fights in Thailand in the late 70's. My friends and I in New York, used to get the tapes and were amazed at the insanity of the fight cards. I made my way there several times and began meeting the fighters and trainers.
What was your process once you decided on Lethwei? How did you immerse yourself in this world and get close to your subjects?
I do very extensive pre-production. I read, watch anything I can, build leads, cultivate relationships with people in each country and talk to anyone who has been there or has done something similar. I compile a large amount of data then begin to formulate a game plan. It is very strategic. The process is much like a storyboard but done with photos, maps and extensive notes. It is not there to be rigid, but to give me some firm steps to start with that will allow me to be pliable and responsive, aware and ready to pick up the trail wherever it might go.
First and foremost, I train with the people. I try to build rapport with them because words are sometimes meaningless in this context. How does one create trust and understanding across cultural lines and barriers? You can show someone your enthusiasm and love for something by taking part in it. Going to fights. Trying to really learn. This part for me was extremely crucial and personal. I wanted to be a student and then be a teacher when I found the right masters. I was in it for the long haul in each country. My personal goal was to reach instructor or trainer status in each art, in each country. This is why this process took a long time. It's not only a cross-cultural study, but also very exacting presentation of each particular art and practice.
For further information on Born Warriors:
For further information on The Vanishing Flame:
The Vanishing Flame on Facebook
© 2016, Guillermo Xegarra