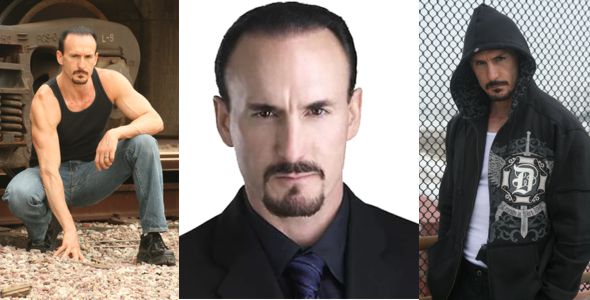 Carl Van Meter is a martial artist and actor. He is known for his work on Blind Vengeance (1994), Katrina: Weapon of Beauty (2012), Divulgence (2013) and The Martial Arts Kid (2015).
Carl began a lifelong commitment to combative arts at the age of 6.
Throughout his early years and in to high school he trained in various martial arts such as Isshin-Ryu, Karate and Tae Kwon Do.
Growing up in Detroit his training proved invaluable, exposing what works and what doesn't work in real world application.
Enlisting in the Air Force directly out of high school his training background made an easy transition to the Security Specialist division of the Military Police. During this time Carl expanded his training with Air Base Ground Defense and Jeet- Kune- Do.
Upon leaving the Air Force Carl utilized his skills training law enforcement personnel, personal clients, and providing personal security services. Adding to his repertoire Savate, Muay Thai, Escrima Kali, Penjakt Silat and Special Forces Training.
Carl's focus has been on providing personal application to real world scenarios. This involves assessing the situation and determining the adequate level of force; quick action self defense and/or offense with the use of various weapons such as firearms, knives, and blunt objects. In addition, close quarter empty hand combat.
Carl feels your mind is your greatest weapon and understanding the most effective way to shut down the human body with or without tools is the difference between life and death.