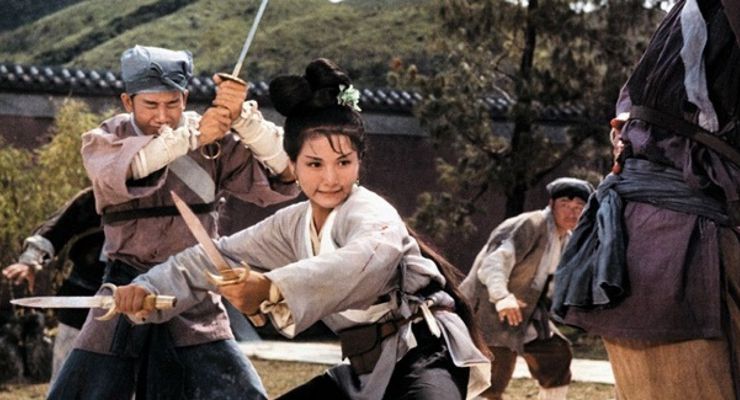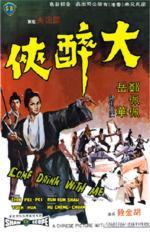 Director: King Hu.
Stars: Pei-pei Cheng, Hua Yueh and Hsi Chang
Fight Instructor by Yin-Chieh Han.
Come Drink with Me (1966) ( Da Zui Xia, literally Big Drunken Hero) is a 1966 martial arts-action film directed by King Hu. Set during the Ming Dynasty, it stars Cheng Pei-Pei and Elliot Ngok as warriors, and features fight choreography by Han Yingijie. It is widely considered one of the best Hong Kong movies ever made. The story tells of Golden Swallow's (Cheng Pei Pei) quest to rescue her brother, a government official, in a ransom case perpetrated by a bunch of bandits. While her prowess is formidable, a little help is always appreciated when up against the masses, and little does she know that a beggar of sorts, called the Drunken Cat (Yueh Hua), turns out to be her guardian angel and a kung fu master.
Notes: Come Drink With Me (1966) has a 20 year old star,  Pei-pei Cheng, who becomes  the Queen of the kung fu screen. This movie inspired Ang Lee's Crouching Tiger, Hidden Dragon (2000) which included Pei-pei Cheng in the role of the evil Jade Fox.