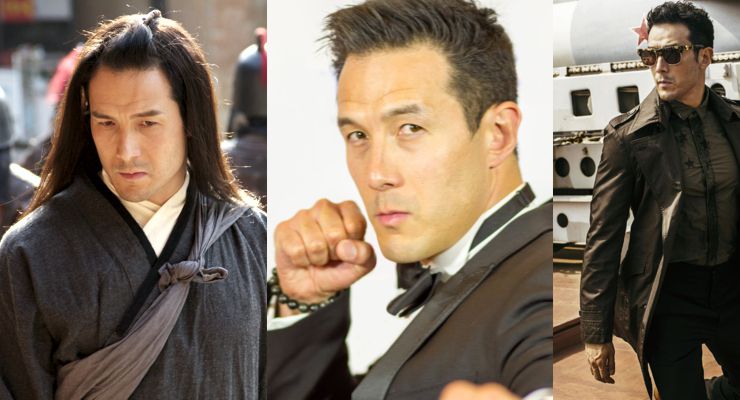 Throughout his career, martial artists, actor and stuntman, Darren E. Scott, has had his Eurasian good looks compared to other Eurasian actors all over the world. However, in recent years, he has developed his own individual and versatile acting style, gaining him recognition and praise.
The 1995 feature film The Hunted (2003) was his first on set experience where he played the role of a ninja along side other stuntmen. After spending a year in Japan studying with his masters and the Tenri University Karate Team, he not only improved his martial skills, but he also developed his Japanese language skills.
Darren E. Scott's versatility as an actor can be seen in the different roles he has taken on in feature films. He can be seen as the slick handsome Hong Kong trader Quentin Wong in $upercapitalist and the nasty Rodent Chief in Rza's Man With The Iron Fists and he plays the handsome but complicated Assassin Lei in his first Chinese Film, Game of Assassins. His character range continues to grow and his upcoming role as Skony in Killing Salazar (2016) will exhibit his abilities as a lead action actor. He will also soon be seen in the role of Vince Miller in the newest Bruce Lee biopic, Birth of the Dragon (2016).
Born in Vancouver, British Columbia, Darren grew up in Richmond, BC, Canada. He began studying karate when he was eight years old and received his Black Belt at the age of eleven. He competed in martial arts throughout high school, college and after college, becoming a 3X  National Black Belt Kata Champion (forms) as well as a point sparring champion. Darren is a 4th degree Black Belt and a Canadian Government Certified Instructor.
Darren E. Scott has had extensive acting training with Jeanne Hartman, Andrew McIlroy and Henry Mah.