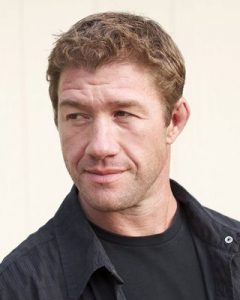 Darrin Prescott is an Action Director known for his stylized and visceral action in films such as Baby Driver (2017), Captain America: Civil War, John Wick, John Wick: Chapter 2 (2017), Drive, 2 Guns, and his Screen Actors Guild award-winning car chase work in The Bourne Ultimatum. He got his start in the film business in 1994.
Darrin Prescott has been a stunt double for actors such as Arnold Schwarzenegger (Batman & Robin), Hugo Weaving (The Matrix Reloaded & Revolutions). He has also made a name for himself as a talented and hard-working stuntman and stunt coordinator. With an impressive resume of more than 100 films, including The Bourne Supremacy, Spiderman 2, the Hangover, Independence Day, Darrin has seamlessly transitioned to creating and directing the action on some of Hollywood's most exciting films.
A 2001 X-Games competitor, Darrin Prescott has spent his life training in martial arts, snowboarding, surfing, driving, motorcycles and more.
Darrin recently wrapped directing a Medal Of Honor docuseries for Netflix, and is currently in development on his feature film directorial debut SNOW PONIES starring Gerard Butler.