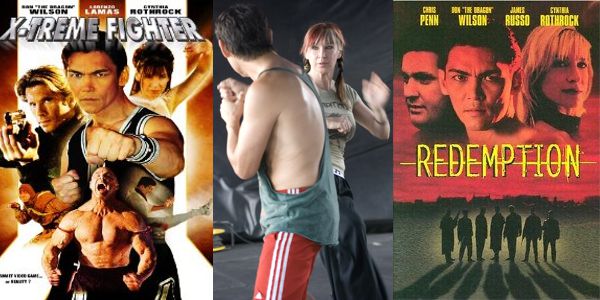 Martial arts stars Don The Dragon Wilson (The Whole World at Our Feet) and Cynthia Rothrock (No Retreat, No Surrender II) have announced a new project, which will also mark the first film of TraditionZ Movie 1, LLC – a subsidiary to Wilson's TraditionZ clothing line.
Producers for the movie include Cheryl Wheeler Duncan (martial artist noted for her stunt work on Point of No Return and Lethal Weapon 4) and James Wilson, former trainer and brother of Don. Michael Baumgarten and Adam W. Marsh (Monster Mountain) have been hired to write the film.
Although the working title hasn't been released to the public, shooting is expected to begin around March in such locations as Cocoa Beach, Florida and Los Angeles, California. We'll keep you updated as we hear more news.
Back in 2012, we reported news of another Don The Dragon Wilson and Cynthia Rothrock movie called White Tiger, which also starred Matt Mullins, Thai actress Yui and the late Joe Lewis, which will hopefully be released soon. Another project of Wilson's is the proposed B-Team, which could be best described as a "straight-to-video" Expendables. The two movies that Wilson appears in that are completed (or at least in post-production phase) is the Kazakhstan-produced film The Whole World at Our Feet and the 4th part of the The Scorpion King saga.