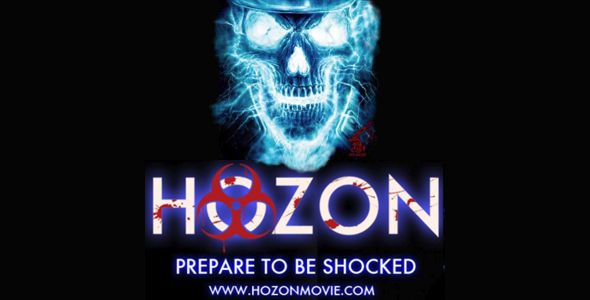 LOS ANGELES, CA, July 28, 2013 ~ Thrilling action, electrified zombies, and one unfathomable mission—the HOZON Movie breaks the limits of low-budget filmmaking in a universal story of survival by any means necessary. This Sci-fi / Horror film shows the lengths that a CEO will go to ensure that his family lives. With no other viable options at his disposal, this CEO must lead his Board of Directors into a contaminated labyrinth to save his ailing daughter. This is just the beginning of what will ensue in a lethal threat and battle against the unknown…
Prepared to be shocked by Writer-Director, Dallas King. King's bombastic vision breaks new ground in the Hozon Movie about a Samurai fighter who rescues his daughter from a terrifying horde of DNA-spicing mutants. King is a 2012 DGA award winner and standout in the Director's Program at the UCLA School of Theater, Film and Television. He is founder of Red Rabbit Pictures, a production company that specializes in action, sci-fi, horror, and fantasy genres.
HOZON Movie is a contained-space mixture of science fiction and horror that blend together and pays homage to the great films of this genre from the 1980s – 1990s such as The Thing, Alien, and Predator. HOZON movie depicts a vivid world on film, inspired by real science and historical characters.
The response from the industry has been tremendous, as Dallas has officially joined the distinguished list of Hollywood Directors sponsored by PANAVISION and Illumination Dynamics (an ARRI Group Company). Panavision's and ARRI's support for Hozon will add to the incredible production value of King's vision. In addition, Dallas' alma mater, THE UCLA SCHOOL OF THEATER FILM AND TELEVISION, has officially sponsored the project with their full production and administrative support. HOZON movie is gathering notoriety across several horror blogs and magazines as well.
The producers are launching a Kickstarter campaign to raise additional funding for the film. As of late July, 2013, HOZON already had tens of thousands of facebook fans around the world. The film is scheduled to shoot in the Fall of 2013.
Media inquiries email redrabbitpictures@gmail.com