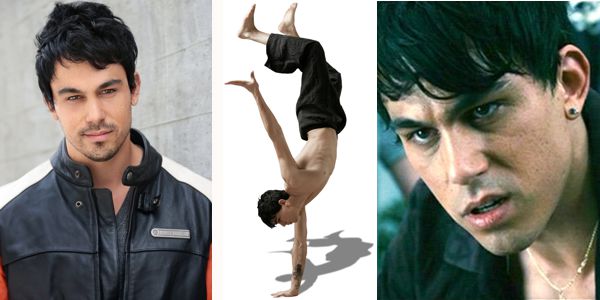 Morgan Benoit has been involved in the Chinese martial arts for over 15 years. He began his training in Tae Kwon Do at the age of 8 and began studying Chinese Kung Fu at age 15. At 17 he moved to China to study at the Beijing Sports University. After moving to the top of his class in just a few years, he was admitted to the prestigious Shi Cha Hai sports academy, former training grounds of Jet Li, and many of China's top Olympic athletes. While in China he mastered Long Fist Kung Fu and joined a small group of foreigners to reach level one in Chinese Kung Fu (Wushu). Level one is one level below the highest level of Martial Hero.
While in China, he performed martial arts on National Chinese television at various events including the opening ceremony of the Southern Shaolin Temple's new training facility.
Morgan Benoit never let his love for training lag behind his early career development. While auditioning for and performing in various Chinese historical dramas, TV commercials, game shows and more, he began training in gymnastics under private instruction at Shi Cha Hai. This led to an interest in film stunt work where he could use both his gymnastics training and his martial arts stunts skills.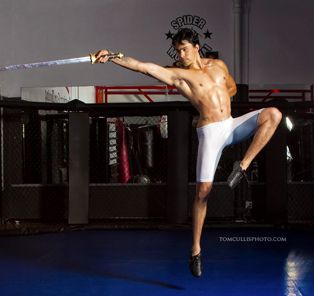 As a gymnast, Morgan worked as a general acrobat for Cirque du Soleil.
Morgan's ability and enthusiasm was well-noted by Jackie Chan as they worked together in The Forbidden Kindom (2008), and also by David Carradine who he worked with in Last Hour (2008).
Morgan Benoit was in high-demand as a martial arts actor in China, but after nearly 10 years away from his friends and family, he's recently returned to the United States to continue his acting and film career in Los Angeles.
Morgan Benoit Film Credits:
47 Ronin: Keanu Reeves Stunt Double Universal / Jeff Imada
The Forbidden Kingdom: Lupo (stunt / fight heavy acting role)
LionsGate / Yuen Woo Ping
Brutal: Trevor (stunt / fight heavy acting role)
Irma's Place / Colin Follenweider /Chris Torres
Barrio Brawler: Chuy (stunt / fight heavy acting role) Asylum / Dennis Ruel
Painted Skin the Resurrection: Wolf Boy of Tian Lang Kingdom / Stunts
Qi Lin / Dong Wei Gravy Gabriel Luna Stunt Double Jill Brown / Sam Hargrave
Morgan Benoit Television:
Agents of S.H.I.E.L.D Stunt Actor (Perez) ABC / Garrett Warren
Morgan Benoit Stage:
Cirque Du Soleil General Acrobat Believe / Serge Denoncourt