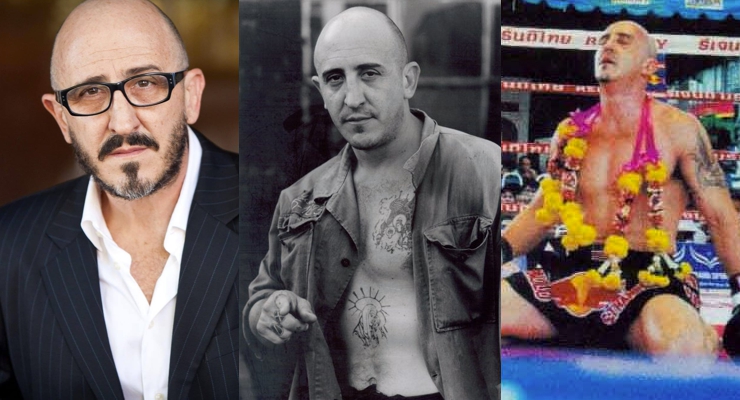 Paulo Tocha was born in Africa. He is of Portuguese and Italian descent and he grew up in Mozambique and Johannesburg, South Africa . He moved to Thailand to train in "real" Muay Thai boxing. In the early 80's, Tocha was one of the first Westerners to fight in Thailand, and one of the first and few to be accepted as a foreign fighter for a prestigious, very powerful and respected bangkok muaythai fighting camp called Sor. Thanikul Gym. Sor, for whom he also became a trainer.
Paulo Tocha was also the first westerner to fight and win in the People's Republic of China.
Paulo worked as an actor in Asia and then moved to Los Angeles, California and continued his acting career and as an instructor of MuayThai martial arts.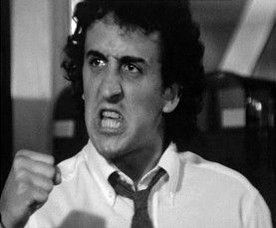 Tocha has worked as a technical advisor in Hollywood for major studios in film, television and many independent film companies. He continues to contribute as a writer to various martial arts publications.
As a Hollywood actor, Tocha has an extensive resume in both Film and TV. He has worked with 5 Oscar winners. He has also received a New York Film Festival Award in 1999, and various awards related to Muay thai.
Below is the fight in the movie "Bloodsport" where Frank Dux (played by Jean-Claude Van Damme), fights Paco (played by Paulo Tocha).
Paulo Tocha Filmography
2015 What it Takes (Short) – Coach Goldmill
2003 In Hell – Victor
2003 Date or Disaster – Kickboxing Instructor
2002 The Third Society – Dragon's Man at Jet
1998 Back to Even – Graphic Arts Camera Operator (as Paolo Tocha)
1998 Tarzan and the Lost City – Fitt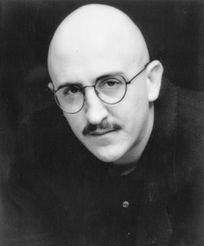 1998 The Pretender (TV series) – Emiliano Vasquez – Silence (1998) – Emiliano Vasquez
1998 Mike Hammer, Private Eye (TV series) Angelo – The Long Road to Nowhere (1998) – Angelo
1997 Trojan War – Janitor
1996 Savage
1995 Bloodfist VII: Manhunt (video) – Ulysses
1995 Strange Days – Spaz Diaz
1995 Fist of the North Star – Stone
1995 Broken Bars – Jigsaw
1995 In the Flesh – Bartender
1994 Open Fire (video) – Psycho
1994 The Road Killers – Garcia
1993 Blood In, Blood Out – Apache
1993 Kill or Be Killed – Montoya (as Paolo Tocha)
1992 Death Becomes Her – Landlord
1991 Stone Cold – Bolivian
1990 Predator 2 – Detective
1990 Death Warrant – Perez
1989 Shotgun -Desk Clerk (as Pablo Tocha)
1989 An le zhan chang – Sanchez, nightclub owner (uncredited)
1988 Bloodsport – Paco
1988 Gaston en Leo in Hong Kong – Rambo
1987 Fatal Beauty – Man with gun (uncredited)
1987 The Legend of Wisely
1987 Ninja: Silent Assassin
1986 Ninja Dragon – Paul (as Bruce Stallion)
1986 Silver Dragon Ninja – Silver Dragon (uncredited)
1986 Clash of the Ninjas – Tony (as Paul Torcha)
1986 Born to Defense – Bailey
1985 Hong Kong Godfather
1985 Ninja Terminator (uncredited)