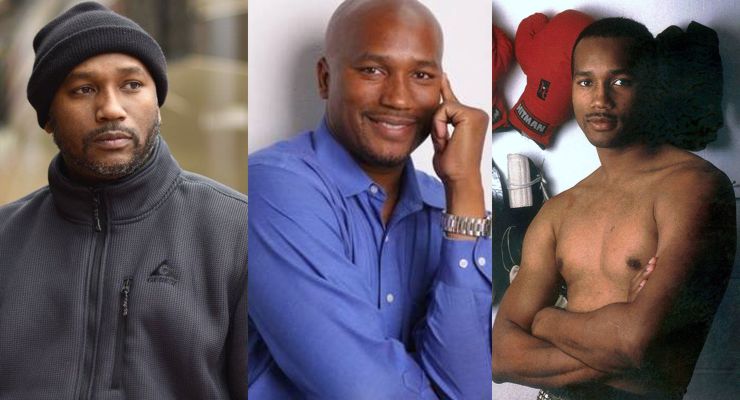 Martial artist and actor Robert Parham was born January 24, 1966 in Staten Island, New York and was raised in Hillside, New Jersey. He is a former five time World Kickboxing Champion and former four time Sport Karate Champion. His kickboxing record was 17-1 with 9 knockouts. It wasn't until his last match on November 2, 2002 at the U.S. Open International Martial Arts Championships, that he lost the National Title in Sanshou to the man who would become a UFC Heavyweight fighter, Pat Barry.
After retiring from martial arts competitions, Robert Parham turned to acting, with minor roles in movies such as The Insider  (1999), Bad Faith (2010), Fist 2 Fist (2011) He had his breakthrough starring role in the feature Buster Jones: The Movie (2010). More recently he can be seen in Fist 2 Fist 2: Weapon of Choice (2014) Jackson Bolt (2016), and Bullets Blades and Blood (2017).
Like many children, Robert's father took him to see martial arts action movies every weekend which introduced him to the arts and wet his appetite to study the martial arts. His father started him in the arts by teaching him Tai Chi and Kung Fu.
While Robert was enlisted in the Air Force, he won the Mississippi's Silver Gloves championships and in 1988 he began earning karate titles, including Armed Forces Champion, Mississippi State Champion and pre-Olympic Taekwondo Champion.
From 1991 to 1993, Robert won the National Karate Championship and in 1991 he was the United States Karate Alliance World Karate Champion. He was Sport Karate International's regional winner in 1990 and 1993, and world champion in 1991. In 1993 he earned the National Black Belt League's Regional and World Titles and the United States Karate Alliance Lightweight Koshiki World Title.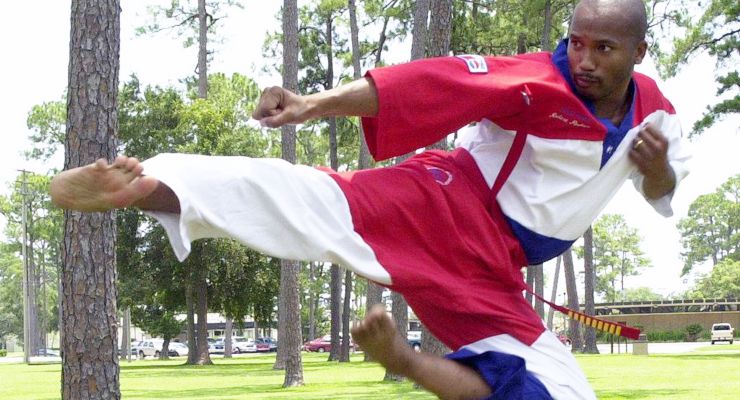 Robert Parham's karate accomplishments earned him the Air Force's Air Education and Training Command's Male Athlete of the Year for 1992.
The award-winning martial artist has claimed world kickboxing titles in five weight classes – middleweight in 1994, super middleweight in 1996, light heavyweight in 1995 and 1997, cruiserweight in 1997 and heavyweight in 2001.
In 1999, Robert Parham was a feature participant in the inaugural show of the TV series The Toughman World Championship on FX. He made it to the finals and lost a hotly disputed decision to the local favorite.
For his martial arts accomplishments, Robert Parham has been inducted into numerous Halls of Fame including the Universal Martial Arts Hall of Fame, the Masters Hall of Fame, the USA Martial Arts Hall of Fame, Alan Goldberg's Action Martial Arts Hall of Honors and he received the Martial Arts History Museum Honor Award.