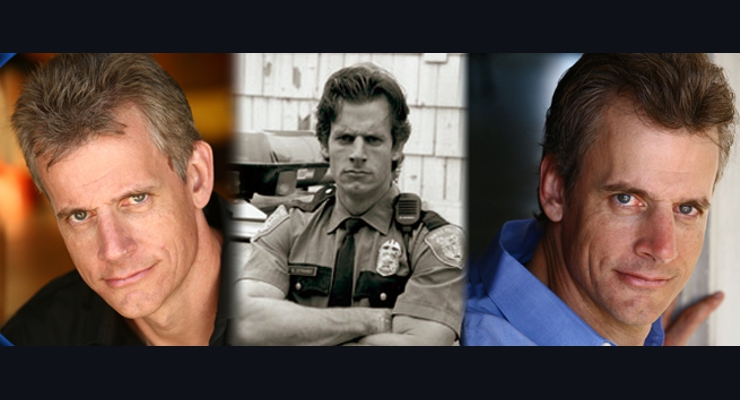 Ron Sarchian was born and raised in the Motor City, Detroit, Michigan. While other children dreamed of becoming a fireman or even the President, Ron always dreamed of being an athlete. The interest in stuntwork began when Ron was on a field trip with the Boysclub, while attending a thrill show at the Pontiac Silverdome. This particular thrill show featured the Joey Chitwood Helldrivers and a highfall expert named Dar Robinson. After witnessing all of the excitement and Dar's leap from the top of the 200′ Silverdome into an airbag, Ron was hooked. He was soon displaying the physical strength and agility required becoming a stuntman.
He soon became involved in sports at Madison Heights Bishop Foley High School. He excelled in many sports including football where he was named best offensive lineman on his 1982 senior co-championship team. Ron also became involved in martial arts to help him with his off-season conditioning and flexibility. He soon went on to play football at Northern Michigan University where he played for four years and endured a serious neck injury.
After graduating with a Bachelor's Degree in Industrial Technology he soon was married and moved to Seattle, WA where he was employed by the Boeing Airplane Company. He went on to get involved with football again, on several semi-pro teams, and also discovered the sport of skydiving. He also got back into the martial arts scene and had several fights as an amateur full-contact karate fighter. This was also when Ron got involved in acting and stuntwork as a part-time interest. It wasn't long before Ron realized his talent and wanted to get more involved in film and television work. He began working on films and television shows like "Northern Exposure" as an extra, stand-in, and stuntman. Once again he was hooked.
Ron Sarchian first break in the stunt industry came when Ron was chosen to double actor, Jim Pirri, in an ABC pilot called "On the Street". This was Ron's first experience as a real stuntperson, working with several Hollywood veteran stuntmen, and he soon found himself being pushed off a five story building, which is when he finally realized what he was meant to do. The Show never made it to series but Ron gained some valuable insight and experience. Ron had also been named as a principal stuntman with the United Stuntmen's Association in Seattle.
Ron Sarchian continued working on his acting and stunt skills in Seattle, but had a growing desire to play with the big boys in Los Angeles. After a divorce, Ron quit his job at Boeing and was headed to Hollywood to take a shot at his dreams of being a successful actor and stuntman. Ron has recently worked on many different shows as an actor, stuntman, and stunt coordinator including; Simon & Simon, Nowhere Man, Mr. & Mrs. Smith, The Bold & the Beautiful, Dark Skies, Murder She Wrote, Dante's Peak, The 6th Man, Serial Bomber, and many others. He has also co-starred in a FOX movie of the week called "Legion of Fire; Killer Ants" where he also doubled Caroline in the City star Eric Lutes, which will air in late 1998.
Ron Sarchian works as a personal trainer, a group fitness manager, a spinning instructor, a boxing coach and holds 4 Guinness Book World Records along with being an endurance cyclist. He also holds an annual, 24 hour spin on New Years Eve benefiting the Lance Armstrong Foundation and is often hired by different companies as a motivational speaker.