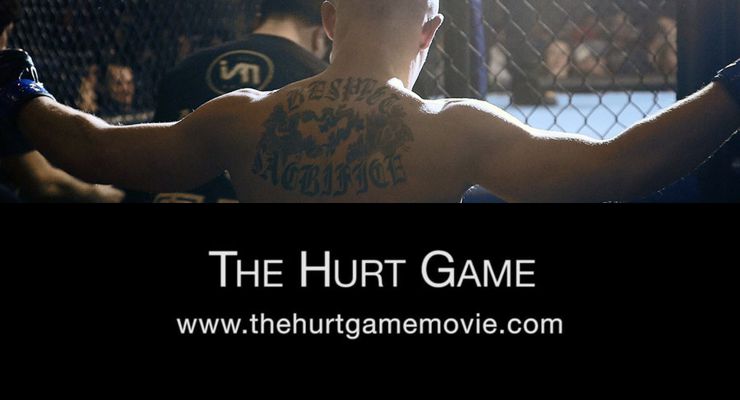 The Hurt Game (2015) tells the often difficult and painful story of competing as an amateur and entry level professional cage fighter, and takes a look at the business side of the sport.
Documentary filmmaker Steven Keller, of Differential Films, attended a local cage fighting event in a small casino outside of Seattle, Washington. The spectacle of the event, the talent and passion of the fighters and the devotion of the fans caught his eye, and his heart, and the seed for what would eventually become The Hurt Game had been planted.
The four main characters in the film tell personal stories that are very common in the sport, but seldom covered by the press." says Steve. "I started this project making a film about the sport of MMA, but I really ended up making a film about passion and the resilience of the human spirit.
Director Steve Keller has over 25 years of television and film production experience. His credits include documentary programming for PBS and Lifetime Television, as well as the award-winning film, Invisible Young 2012.
The Hurt Game Cast:
Jacob Boysen
MMA fighter, Team Ivan, professional, 145 lb. weight class
James Davis
MMA fighter, Team Ivan, amateur, 185 lb. weight class
Andy Paves
MMA fighter, Team Ivan, professional, 175 lb. weight class
Thea Wolfe
MMA fighter, Team Ivan, professional, 105 lb. weight class
Ivan Salaverry
Coach, Owner, Team Ivan and Ivan Salaverry MMA,
Former UFC fighter
Johnny Flavin
Manager and coach, Team Ivan
Joe DeRobbio
Promoter, Combat Games MMA
Tad Bremmer & Mingo Reyna
Promoters, Cage Warrior Combat
Bristol Marunde
Former UFC fighter, 185 lb. weight class
Synopsis of The Hurt Game (2015):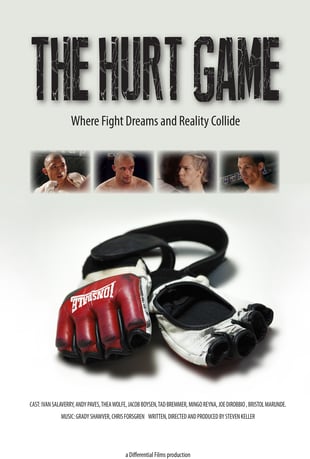 Far from the glitz, glamour, and the money of the UFC, and across the United States, young men and women square up against one another in a caged "ring" to test their mettle as mixed martial arts fighters. For every UFC champion, thousands of men and women compete in their local gyms and at ramshackle MMA events. Cage fights can be bloody and brutal. The cost of competing can be high – knock outs are common, the tearing of ligaments or tendons and the breaking of  bones common, and in rare cases, death can occur. While the top UFC champions may earn millions, lower level pros may only earn a few hundred dollars per fight, and amateurs earn nothing. Yet, for these fighters the dedication and training needed to compete is comparable to their UFC counterparts. Who are these weekend cage warriors? Why do they do what they do to win? Is it fame and fortune, or something more primal?
The Hurt Game (2015) takes an insightful look at amateur and entry-level professional MMA. Featuring the perspectives of retired UFC standout Ivan Salaverry, along with other notable cage fighting professionals, it examines the real costs and rewards, financial and otherwise, of cage fighting as a career. Filmed over a two-year period, the documentary follows four unique fighters who strive for success in an often brutal and unforgiving sport. They put their lives on the line in pursuit of the ultimate goal – a UFC contract. Some have college degrees and demanding professional careers, and some struggle to make ends meet. But education and background become insignificant once they step inside the cage, where toughness, courage, determination, fitness, skill, and luck determine who gets bragging rights for the day. The Hurt Game offers an intimate and rarely seen glimpse at this sport, as the combatants watch their dreams and reality collide in and out of the cage.