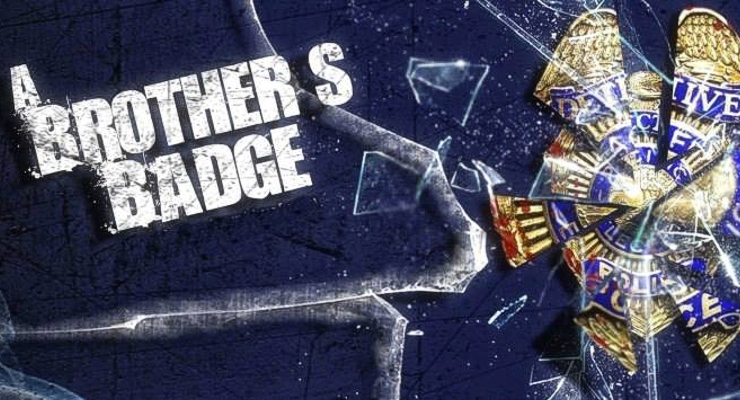 A Brother's Badge is  a feature-length drama to be filmed in Austin, Houston and Clifton, Texas, this spring. The film has attracted veteran actor James Russo to an experienced cast that already includes former Mighty Morphin Power Ranger Steve Cardenas.
A Brother's Badge is an indie action film project of Christi Productions in association with Madison Ruby Productions – both of Austin – and Jam Entertainment of Clovis, NM. Actor-screenwriter Samuel French, a Waco native who grew up in Clifton, initially conceptualized the intense storyline. Jacob Figueroa was added to co-write the script, and Joshua Tywater to manage rewrites.
To help bring the production of A Brother's Badge on Facebook to fruition, French brought on actors Gene Williams of Austin as Managing Partner-Producer and Marc Anthony Baca of New Mexico as Partner-Producer. The six-week shoot, now in pre-production, will involve about 15 primary actors and 25 to 30 background actors, as well as crew members.
A Brother's Badge plot involves the Glade Family, whose father, Tom Glade, a retiring police commissioner portrayed by Russo, wants his two sons to proudly continue the family's long legacy of law enforcement. Brothers Colin and Michael's paths, however, are diverging.
The younger Colin seeks a just career and a future family; Michael is spiraling down a toxic rabbit hole of corruption, drugs and violence, eventually drawing crisis conflict into all their lives.
"In addition to our current investors, our Indiegogo campaign went live this week,"Williams said. Indiegogo, a six-year-old firm helps individuals, groups and non-profits raise money online to help make their ideas a reality.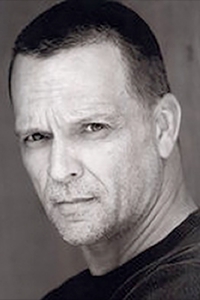 Fearless Russo . . . Amazing Career
"James Russo is a master at his craft and fearless in his choices," Williams emphasized. "He's an actor who takes chances, pushes the envelope and engulfs his characters. Russo has touched the lives of a wide range of audiences with an amazing career that spans film, television and voiceover."
Among Russo's astonishing 156 credits – many opposite some of the biggest names in entertainment – are "Beverly Hills Cop," "Extremities," "We're No Angels," "Donnie Brasco," "The Ninth Gate," "Open Range" and most-recently, "Django Unchained" and "Black Mass."
"With five films in post-production, four more films completed and close to release, two films in pre-production, and two films currently shooting, it's easy to understand how seriously James takes his career," said Williams, a former software development and telecommunications entrepreneur who became an actor. He will play Detective Jones.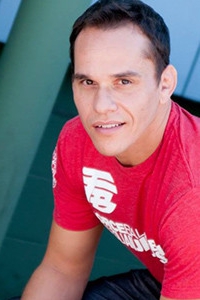 Steve Cardenas, a Hampton, Virginia, native who is of Mexican descent, will play Sgt. Rodriguez. Involved with martial arts since he was 12 years old, he took on "Rocky the Red Ranger" in the "Mighty Morphin Power Rangers" TV series. He later became the Blue Ranger for "Power Rangers Zeo." In recent years, Cardenas has focused on his karate school and other entertainment engagements.
A Brother's Badge Indiegogo campaign has an initial goal of $100,000. Those proceeds will help add needed equipment, props, B-roll and special effects and get a higher quality film to the silver screen – an anticipated 30 markets and 500+ U.S. theatres by late this fall, Williams explained. Distribution in international markets also is expected.
"Advertising, marketing, PR, post-production, mastering a digital cinema package, DVD production, special events, legal counsel, actor and crew fees, insurance, wardrobe, craft services – and so much more will be taken into consideration," he said.
Surprisingly, the Indiegogo campaign uses a comedic approach and passionate speeches in a four-minute video at the site. Contributors at various levels, from "Civilian Academy" to "Chief of Police" and "Mayor" enjoy a variety of perqs (set visits, DVDs, private party) and clever gratuities up to a speaking role in the film and cash back if the movie succeeds at the box office.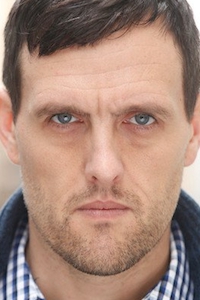 "Let's face it," actor-writer French conceded. "Unless you are Robert Rodriguez or Quentin Tarantino, there are not a lot of action indie films coming out of Austin, TX.
"We wanted to modify that landscape a tad by bringing viewers a film that will keep them on the edge of their seats, eyeballs pinned to the screen. We want to take them on a ride-along that's sure to keep them on the right side of the law, but highly entertained."
The film's Facebook page already has 460 Likes.