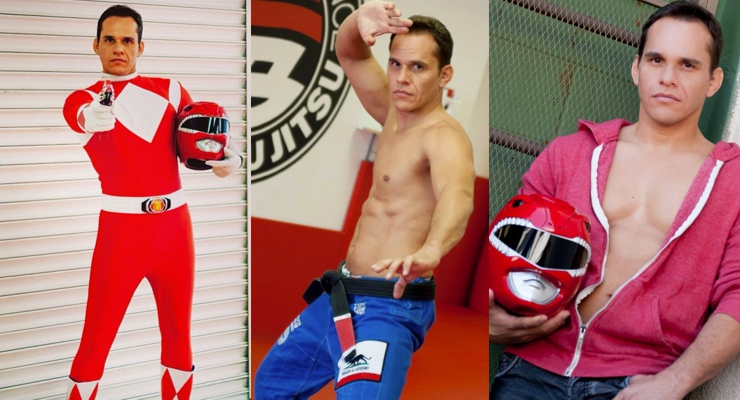 Steve Cardenas (Stephen Antonio Cardenas) was born on May 29, 1974 at Langley Air Force Base in Hampton, Virginia but he was raised from the age of 2 years on in San Antonio, Texas.  He is an American martial artist and actor best known for his role as as the Red Ranger, Rocky DeSantos, in the Mighty Morphin Power Rangers TV series.
Steve Cardenas began his martial arts training in 1986, at the age of 12, and he has been involved in the martial arts ever since. Steve was awarded his 5th degree black belt in tae kwon do in 2014. He took up Brazilian Jiu Jitsu after being choked out by a blue belt in only 10 seconds . He has since earned his Black Belt in Brazilian Jiu-Jitsu and he has owned BJJ studios in California and Texas.
Steve Cardenas holds numerous medals from martial arts competitions, including two Silver Medals from Copa Pacifica in 2009 and 2011, a Gold Medal from the 2009 American National Championship, a Gold Medal from the 2010 Jujitsu Pro Gear Open, and a Silver Medal from the 2010 No-Gi World Championships.
Steve Cardenas was 20 years old when he moved to Los Angeles to audition for the Might Morphin Power Rangers' television series. He took over as the Red Ranger for Jason Scott Lee and then later would play the Blue Ranger in Power Rangers Zeo. Steve felt forced to leave the Power Rangers series during Power Rangers Turbo, because contract negotiations broke down. It was many years later that Steve began to make appearances as a Power Ranger with other former cast members at conventions, beginning with the 2007 Power Morphicon convention and then at Anime Expo 2009 and Power Morphicon 2010.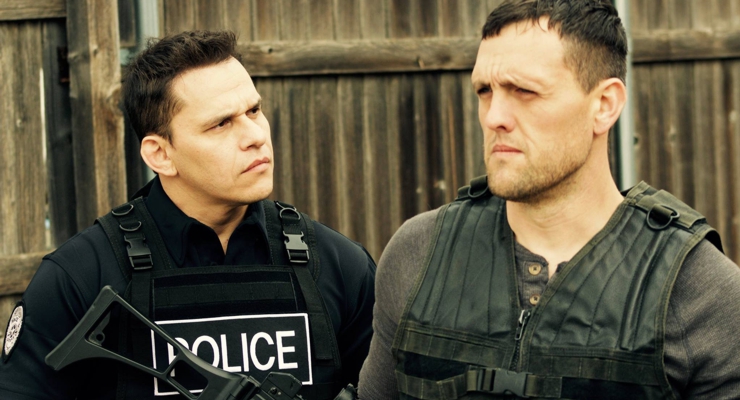 Steve is working with James Russo known for Django Unchained (2012), Beverly Hills Cop (1984), Donnie Brasco (1997) and Samuel French known for Sin City: A Dame to Kill For (2014, American Crime (2015) in the feature-length, indie action film, A Brother's Badge to be filmed in Austin, Texas and surrounding areas. Cardenas will play Police Officer Rodriguez in the film about a retiring Police Commissioner who wants his two sons to carry on the family legacy. However, sons Colin and Michael have chosen to go down completely different  paths. The younger, Colin, seeks to build a just career with a family, while Michael spirals down a toxic rabbit hole of corruption, drugs, and violence.