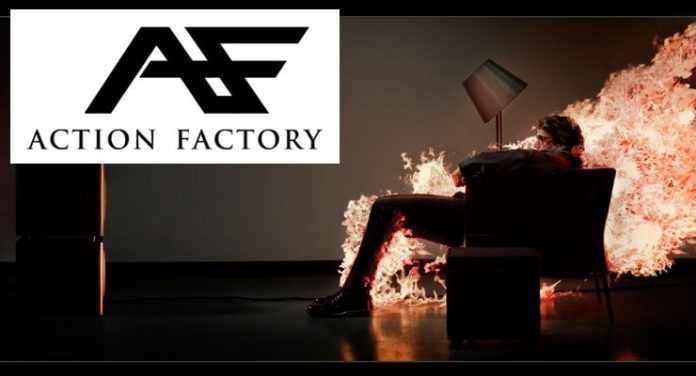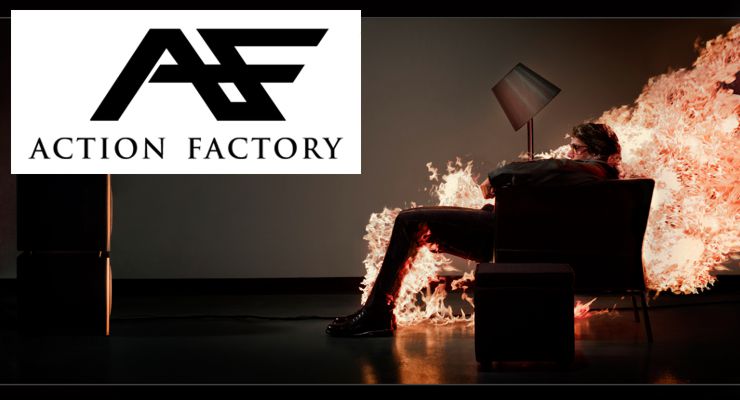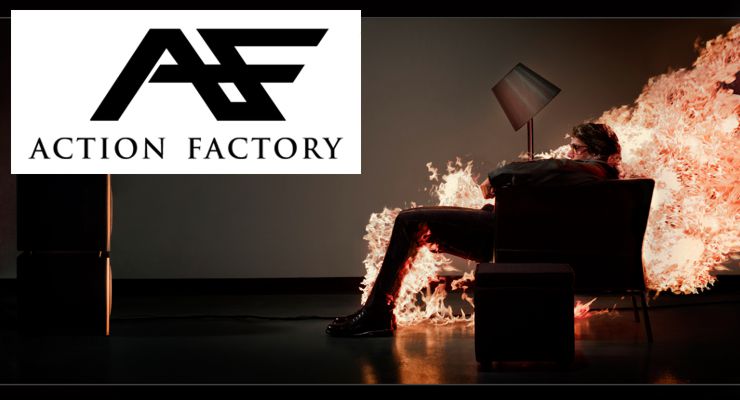 Action Factory's facility is located in the heart of Santa Clarita Valley just minutes away from Disney Ranch and Santa Clarita Studios. Their venue boasts 2,200 square feet of open floor space, high ceiling and an upper mezzanine client area. Ideal for Rehearsals, M.O.S. Insert Productions, Green Screen Work, Pre-Vis work and Photo Shoots.
Action Factory is located at 26951 Ruether Ave. Unit G Santa Clarita, CA 91351.
OVERVIEW
Action Factory is a one-stop action resource providing equipment sales, rentals, and services to the entertainment industry.
Born out of necessity, Action Factory was created to fulfill a need for better technologically designed products for Stunt Professionals by Stunt Professionals. Using exact sciences across multiple platforms, coupled with real life experience, our design process ensures that we deliver products that will be of great benefit and improvement to professional stuntmen and women.
SERVICES
Action Factory boasts a full line of services from pre- to post-production. Their turnkey packages allow them to tailor their specialties to uniquely align with your needs. Individual services such as rigging, fire setups, camera tracking, and rehearsal staging can now be found all in one place, eliminating the headaches and unpredictable pricing/scheduling issues commonly associated with the task.
RENTALS
Action Factory's complete line of stunt pits, mats, and pads ensure that your production can find everything you need for a safe and successful shoot. They classify these products as "stunt grade" due to their flame resistance and ability to withstand repeated use.
Action Factory also has several additional resources available for rent including mini- and full size-trampolines, a rehearsal facility, and tracking vehicles. These rental options help make it easier than ever for your vision to come to life.
SALES PITCH
Action Factory strives to not only deliver the highest level of innovation but to provide a standard of safety higher than any found in our field. Their cutting edge design process has led them to discover and create several groundbreaking products since our inception.
Years of development has gone into discovering the best design and implementation of Action Factory products including their own line of fire wear, their revolutionary polymer inserts pads, and the "Play'n with Fire" Hydrogel – a cornerstone of their company. Their refined quality and unmatched design continue to define us as a company.
Action Factory Technical Associates are licensed and certified in their prospective fields. When you hire Action Factory, you are always working with trained professionals with real world experience and continued higher education.
With a Screen Actor's Guild Award Nomination, multiple Taurus World Stunt Award Nominations, a Guinness World Record, and over 50 years of combined experience in the industry, Action Factory has built a brand that you can depend on in every situation.