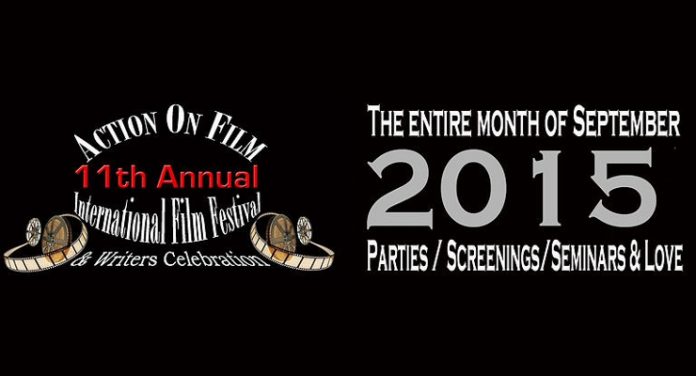 Action On Film Festival 2015 is returning to the beautiful city of Monrovia CA for a record 4th year in it's 11 year history. The host, the brilliant and beautiful Krikiorian Theaters featuring LFX, is conveniently located just 20 minutes from Los Angeles and Hollywood.
The screenings, parties, seminars, events and award shows will take place on September 18-27, 2015 with special events throughout the month of September 2015.
Action On Film Festival 2015 Schedule
Official Selection for the 11th Annual Action on Film For the Women With A Vision Award
Congratulations to Matemotja Angela's Women With A Vision AOF Nominations which include Hannah Leshaw, Mary Krell-Oishi, Jeanne Taylor, Ashley Eberbach, Andrea Dimity, Maud Lazzerini, Yana Reznick, Rachel Goldberg, Claire Schwob, Shantal Freedman and Samantha Wan.