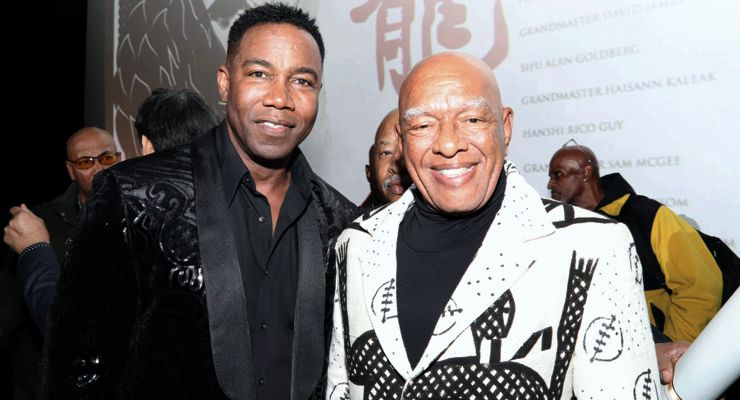 At the Mantle of "The Black Dragon" Ceremony held at the Urban Action Showcase and Expo 2019 on Friday, November 8, 2019, Grandmaster Ron Van Clief, currently "The Black Dragon", handed over his mantle to Michael Jai White.
Michael Jai White is a very accomplished martial artist and American actor. He has appeared in numerous films and television series. He is the first African American to portray a major comic book superhero in a major motion picture, having starred as Al Simmons, the protagonist in the film Spawn (1997). He portrayed Jackson Briggs in the video, Mortal Kombat: Rebirth (2010) and portrayed Jax Briggs in Mortal Kombat: Legacy (2011). White also portrayed boxer Mike Tyson in the HBO television movie Tyson (1995).
Present for the ceremony were four living "Dragons", Ron Van Clief, Cynthia Rothrock, Don Wilson, and Taimak.
Also present at the ceremony were the Council of Martial Arts Grandmasters which included Oso Tayari Casel, Lamarr Thornton, Haisan Kaleak, Bill McCloud, Sam McGee, David James, Gregory Duncan, Alan Goldberg, Maurice Elmalem, Fred Williamson, Rico Guy, Michael DePasquale Jr., Doug Pierre, Dennis Brown, Gerry Chisom, Robert Samuels, and Vincent Lyn.

The ceremony was Executive Produced by
Urban Action Showcase and Expo
2019.
Watch the full Mantle of "The Black Dragon" Ceremony below:
Watch interviews given at the Mantle of "The Black Dragon" Ceremony