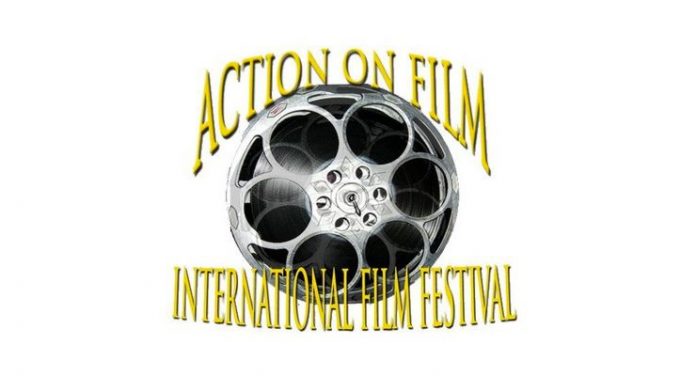 Action on Film International Film Festival & Writers Celebration
The Action On Film International Film Festival is also known as the Action On Film Festival. It is a film festival currently held in Monrovia, California. The Festival was founded by Del Weston in 2004, and it has been held in several different cities in California. After a disappointment from a bad experience, Weston decided to create a festival where filmmakers could showcase their films. It was first held in Long Beach, California as a part of the Long Beach International Martial Arts Championships. In 2008, it moved to Pasadena, California. In 2012, it was moved to Monrovia, California.
The festival accepts all major genres and is not limited to action films.
About Action on Film Festival
Action On Film shows comedy, drama, action, romance, documentary, horror, experimental, music videos, psa(s) and trailers.
Action On Film has an incredible Film Market. In the past they have used Showcase Entertainment, Cavaleri and Associates, Multivisionnaire, Fairway Film Alliance and other well known and ethical distributors.
Through alliances with Sony Software, Write Brothers, Video Symphony, Stella Adler, Footage Firm, Hollywood Rentals, Boris FX and many others, Action on film is able to offer over $125,000.00 in cash, prizes, awards, internships, equipment rentals, hotel stays and more each season.
To purchase tickets to Action On Film Screenings, Events, Symposiums etc., visit their website and click on Tickets, where you will be taken to the AOF Store where you will find Tickets, Award Shows, Duplicate Awards and AOF Swag.
AOF's writer's scene is a short cut of an accepted script. We take the scene, tape it with an actor like Morgan Sheppard or Anthony De Longis and screen them alongside the films we showcase every season. This year it's Stan Harrington and the beautiful Fanny Rosen. This is a service we provide FREE OF CHARGE to our accepted writers.
The AOF Channel is a weekly television show created by Del Weston, Doug Fawell and Theresa Coscarelli-Weston that presents Major Celebrities, Athletes and shorts created by AOF Filmmakers and Producers. The show began on NBC Los Angeles and is currently in production for Seasons 2 and 3. click here to visit The AOF Channel
How to Contact the Action On Film
Mail: 710 S. Myrtle Ave Monrovia, CA 91016 #332
E-mail: efcfilmco@gmail.com
Phone: 323-878-5522
Website: Action On Film