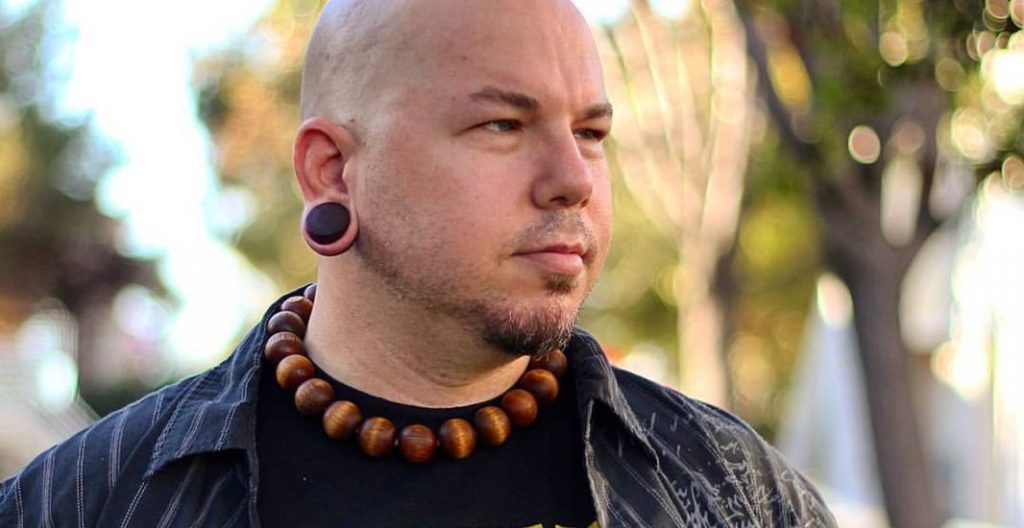 Anesti Vega is a filmmaker, photographer and a martial artist and he is CEO of Maluco Studios, an action and martial arts filmmaking and photography company based in Tampa Bay Florida, USA. His film work has garnered numerous awards and distribution, his photography has been published in national and international publications and is a direct martial arts student of some of the greatest masters of our time.
Anesti is currently working on feature martial arts movies in Thailand with world-renowned martial artist and actor Marrese Crump and Action Director Panna Rittikrai, the mastermind behind the action of Tony Jaa (Ong Bak) and Jija Yanin (Chocolate). He is the writer and producer of Formless alongside The RZA of the Wu Tang Clan to be shot next year after the completion of Tom Yum Goong 2 (The Protector 2/Warrior King 2).
Anesti Vega was born in New Orleans in 1982, where he entered into a world of art, music and culture. Unlike other children, he traveled the world during his childhood which furthered his world perspective. Hi family settled in Florida, where Anesti became involved in sports like as soccer and wrestling, but was still a bit socially awkward and he spent most of his time reading. His loved to read about history, philosophy and world religions.
His parents were extremely strict, and left Anesti to his books and television where he was introduced to the martial arts. Reading about feudal Japan and stories of the Samurai and Ninja clans, followed up by watching Teenage Mutant Ninja Turtles and G.I. Joe with the Snake Eyes and Storm Shadow characters left Anesti in awe of the fluidity and gracefulness of these dangerous self defense methods. By the time he was 11, Anesti was introduced to the video game, Mortal Kombat, on a friend's Sega Game Gear. That helped lead to his lifelong dedication to the martial arts. After doing his best to practice and mimic the techniques he saw, his mother took he and his brother to the local Tae Kwon Do academy where they studies for 2 years.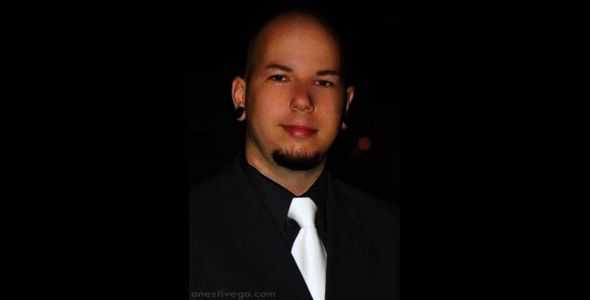 In high school, Anesti came across Marrese Crump, who told him about a group that he and his teacher, Master Kim-Jae were starting called Warriors Dojo. Vega's enthusiasm for the martial arts was reignited and he jumped at the chance to train again. He showed up to the address that Marrese gave him, and found that the training area was only the garage of Master Kim-Jae's house and was he was only Marrese's second student. After his first training session, however, Anesti was blown away by the wealth of knowledge and skill that he was being offered in so many different styles such as Muay Thai, Jiujitsu, Capoeira and other styles Anesti had never seen before. Anesti became good friends with Marrese, helped him promote and expand the group and continued his training with him through high school graduation until Anesti left for the US Army.
In the Army, Anesti made it a point to volunteer for everything available to gain as much knowledge as possible while he served. This led to amazing, and not-so-amazing, jobs and duties, and it paid off. He used this time to continue to travel the world and he learned as much as he could. From Kosovo to Afghanistan, England to Colombia… Anesti traveled extensively and had the honor of attending Infantry School and the US Intelligence Academy while being awarded various medals for his achievements.
After returning to Florida, Anesti contacted Marrese Crump, who was running a successful academy with fellow friends Nick Kozlowski and Joe Harrison. Together this group began developing the idea of using their martial arts ability in movies. With Marrese in front of the camera and Anesti behind it, they started a grass roots campaign that gained a tremendous amount of momentum, eventually catching the attention of WWE Superstar Dave Bautista, legendary action director Panna Rittikrai and The RZA of the Wu Tang Clan.
This group has been blessed and they are thankful for their success so far. Anesti continues to stay motivated and utilizes the confidence, discipline and respect learned from the martial arts and the military in everything he does. His dedication to quality motivates him to raise the bar with every project he works on and he works hard to build a strong foundation, not only for his family, but for the future legacy he wishes to leave to martial arts/action filmmaking.