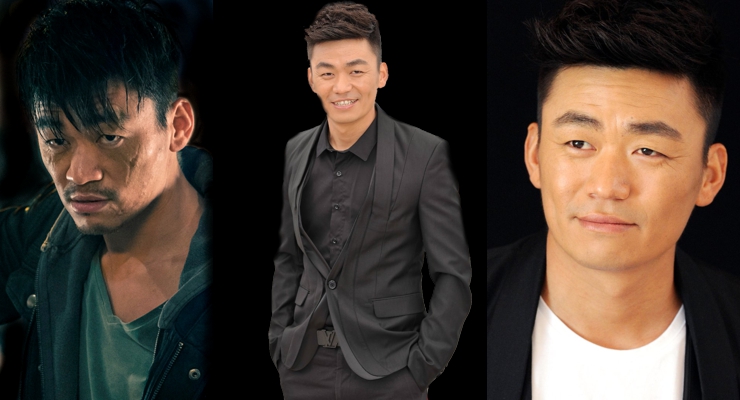 Baoqiang Wang was born on April 29, 1984 in Hebei, China. He is an actor, known for A Touch of Sin (2013), Blind Shaft (2003) and Assembly (2007).
Baoqiang Wang made his movie debut as Yuan Fengming in the movie Blind Shaft, for which he won the Best New Performer prize at the 2003 Golden Horse Awards and the Best Actor prize at the 2003 Deauville Asian Film Festival and 2004 Golden Kinnaree Award from the Bangkok International Film Festival.
When Baoqiang was only 8 years old, he watched the movie Shaolin Temple starring Jet Li when the film was shown by his village. This movie inspired the impoverished young boy, who was constantly bullied by other children and he became determined to become a film star like Jet Li or Jackie Chan. That same year the young Wang insisted that he train at a Shaolin Temple, even though his family was opposed to him leaving. He believed that once he learned martial arts he could become a film star. At the temple, Wang would have to get up at 5 am in winter, and 4 am in summer. He would run half-marathons and climb cliffs with 45-degree angles as part of his training. During the six years he studied at the Temple, he returned home to his family only at Spring Festivals.
After 6 years Wang Baoqiang hadn't starred in any films but he had excellent Kung Fu skills. People told him that he should move to Beijing where there were more entertainment opportunities. With only 500 RMB, about 70 US dollars, Wang said goodbye to his family and headed to Beijing. He was only 14 years old.
Baoqiang Wang took his place by the front gate of Beijing Film Studio with the rest of the actors who were attempting to get jobs as extras. He did get work as an extra. During this time he lived with 5 other people in a weather beaten house without a bathroom spending only 100RMB pcm. Early every morning he walked to the film studio. He would be paid only 20 – 25 RMB per day (about 3 dollars) for extra work and when his 500 RMB had nearly run out, Wang took a temporary jobs in construction. During Spring Festival Eve one year he had to borrow money just to buy steamed bread. This period of time in Beijing was the most difficult time in his career.
While working in the construction field, Baoqiang Wang received news that he had been cast in the independent film Blind Shaft. This would be his first role as a main character, but Wang was disappointed that the film was not a martial arts film. He knew it was good opportunity for his career so he put himself fully into his role. He was given 500RMB before filming began, a huge sum of money for him at the time. Filming conditions for the cast and crew were very poor. The story was about murder and extortion in a Chinese coal mine, and the miners were abusive to both the cast and the crew. Accidents were frequent. Several of the cast and cre left anf Wang was pressure to do the same. He didn't quit and was given 1000RMB for his work. Critics later agreed that Wang naturally fit the role of Yuan Feng Ming and he was given a warm reception abroad. For his role in Blind Shaft, Wang received the Golden Horse Film Festival's Best New Performer Award as well as two prizes from France and Thailand for Best New Performer. The film was never release in Mainland China.
Even after winning numerous awards for Blind Shaft, Wang Baoqiang still was not offered the roles he dreamed about. He remained confident however and continued to audition. In 2004, Feng Xiaogang was selecting actors for A World Without Thieves. The leading role for the movie, Sha gen, had not been cast, but after Feng watched Blind Shaft, he decided Wang Baoqiang was perfect for Sha gen. When the film was released, Feng said, "the only one person who will become a new star will be Wang Baoqiang!" Sha Gen in A World Without Thieves is a naive village boy who is carrying his life savings home with him on a train. On the way to the station, he professes to all around him that he does not believe in thieves, unaware that a team of professional pickpockets are competing to steal his money, while two Thieves decide to protect him. The two Thieves, who are played by Andy Lau (Wang Bo) and Rene Liu (Wang Li), become his close friends and Wang Li jokingly calls calling Sha Gen younger brother.
After A World Without Thieves Baoqiang Wang appeared in TV Series An Suan (Conspiracy 2005- ) as A Bing, a blind intelligence agents who has extraordinary hearing abilities. An Suan was the most popular Chinese television series in 2006. It's a difficult task for Baoqiang Wang to pretend to be a blind person. Arrangements were made for him to live with people who were really blind and this allowed him to truly play the role in the series. He was so convincing as the blind agent that during the filming of another movie, The Assembly, in 2007, people watching the filming screamed in surprise, "He is A Bing in An Suan! But he isn't a blind person?"
Blind Shaft, A World Without Thieves and An Suan all achieved great success, but it was only the beginning for Wang. In 2007 he received a role in the TV series Soldiers Sortie. He played Xu Sanduo, a young studious village boy who is forced to join the People's Liberation Army by his alcoholic father, who hopes military service will toughen the boy up. He is not clever, but very devoted to whatever he does in his platoon. With his own efforts and the help of companions, the simple man, Xu Sanduo, wins respect and gains confidence.
The TV series had great influence over many aspects of Chinese people's lives and its value went beyond that of a TV series. It became a hit and the main actors in the series became household names overnight, especially Xu Sanduo. As the leading actor, Wang Baoqiang, became one of the most influential people in China in 2007. He was on the front pages of all the major newspapers and his signature smile was seen on magazine cover after magazine cover. Also a singer, Baoqiang Wang, planned to release his first song.
Wang Baoqiang also starred in an endearing militaristic series about the Japanese invasion of China called My Brother Name Shun Liu. He is Shun Liu, a skilled sniper, who after only 8 months of training, is able to kill thousands of Japanese.
More recently he can be seen in Iceman (2014) with Donnie Yen and as Fung Yu-Sau in Director Teddy Chan's Kung Fu Killer (2014) with Donnie Yen, and Charlie Yeung.