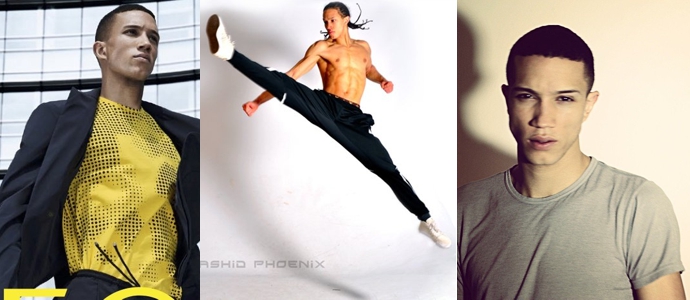 Rashid Phoenix is an actor and martial art expert, with a background as a stunt performer. He lived and trained in the the world-renowned Shaolin Temple in China for over a year.
As an avid fan of martial arts cinema, Rashid Phoenix began his martial arts training at the age of 15 with the goal of becoming as proficient as the Kung Fu movie characters he grew up watching. After years of training in his home town of London, in the United Kingdom, Rashid left for China, the birth place of martial arts, in order to take his training to the next level.
For over a year, Rashid immersed himself in martial arts and Buddhist philosophy in a secluded Shaolin Temple School located in famous Songshan Mountains of northern china. He was then asked to represent the school and perform with their Shaolin monk performance team, to promote the Shaolin arts in china. This gave him the opportunity to travel and perform in many of the Chinese provinces throughout China. After leaving China, Rashid spent months traveling through Asia gaining more knowledge about martial arts.
Rashid had always known that he wanted to be involved with in the movie industry. It was his hope that he would be able to inspire others to study martial arts through the entertainment industry, just as he was inspired by the characters in the movies he had watched. For this reason, Rashid began to study the art of acting with the same passion and dedication he applies to his martial arts training.