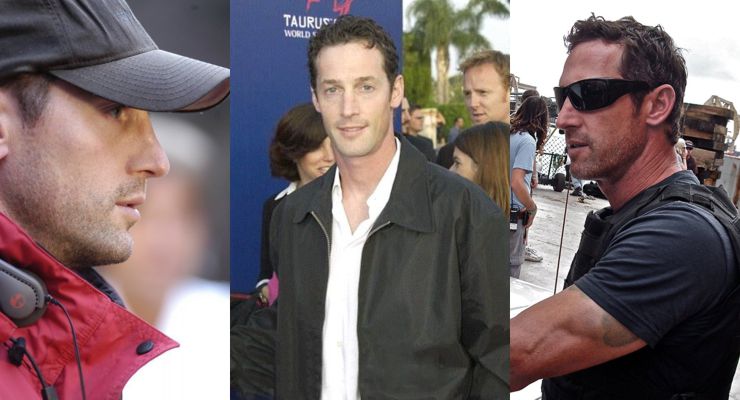 Brad Martin was born on January 14, 1970 in San Francisco, California. He is a native of Sun Valley, Idaho who grew up alpine ski racing on an international level and practicing martial arts. Brian is a Black Belt in Tae Kwon Do and well versed in numerous other martial arts styles. He has also mastered other sporting and athletic endeavors.
Brad Martin graduated from the University of Washington with a degree in Philosophy, but his dream was to become a Hollywood stuntman and he moved to Los Angeles to pursue this lifelong passion. Through hard work and dedication, Brad became one of the top stunt professionals in the entertainment business. He has stunt doubled for some of the industry's elite actors. He is the exclusive stunt double for George Clooney in the movies Batman & Robin, The Perfect Storm, Three Kings, Out of Sight, O Brother, Where Art Thou? and The Peacemaker. Along with Batman, Brad has also doubled for a several other superheroes: Chris O'Donnell in Batman Forever, Ben Affleck in Daredevil and Toby Maguire in Spider-Man 2 and 3.
In the early 2000's Brad began to focus on stunt coordinating, action directing and action design. He is best recognized for his work designing, coordinating and directing the action units in Underworld (2003), Underworld: Evolution (2006) and Underworld: Awakening (2012) Brad has also stunt coordinated countless other blockbusters like Live Free or Die Hard (2007) Tropic Thunder (2008) The Other Guys (2010) and The Expendables 3 (2014) to name a few. In 2008, Brad won the Red Bull Taurus Stunt Award for best Stunt Coordinator for his work in Live Free or Die Hard.
Nowadays, Brad's main focus is as a 2nd Unit Director. With the Underworld franchise, Total Recall, I, Frankenstein and most recently, Night at the Museum: Secret of the Tomb, Brad is finding a new niche in the action film genre.
Brad Martin is the stunt coordinator for Director Yimon Zhang's The Great Wall which came out in 2016.