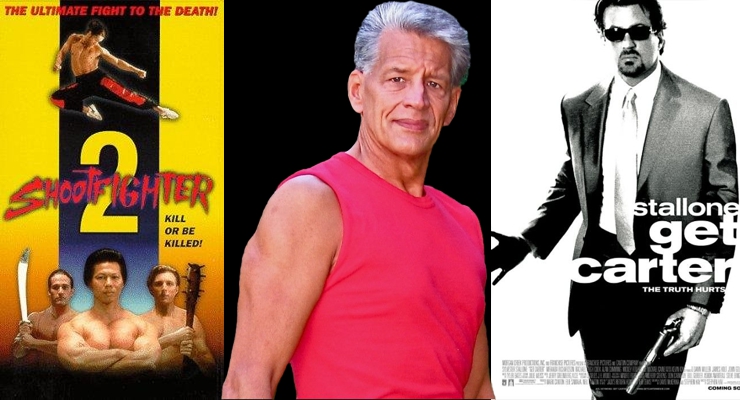 Bill Shaw is an American martial artist, stuntman and actor. His interest in filmmaking began in the mid-1970's and he decided to learn everything he could, researching Hollywood and the production business. The Kung Fu television show and Bruce Lee's Enter the Dragon became very popular and, because of this popularity, people began making low budget, low quality martial arts films. These films often used non martial artists to choreograph the fight scenes and inexperienced fighters to perform them and the films were disappointing. Bill decided to try his hand at choreographing and performing his own stunts in a few fight scenes. Bill, a top notch martial artist, created his own short fight clip. He worked out the scenes, determined the camera angles etc., and used students from his new Casper, Wyoming martial arts school in the clip. Bill hired a videographer from the local TV station in Casper to moonlight the shoot. The videographer helped with adding dynamic cinema elements and taught Bill some valuable lessons on editing.
Bill Shaw was hooked and wanted to work in the entertainment industry more than anything else, but he soon realized that he had no acting experience. Never one to give up, Bill found a local college and began taking acting classes. He got the class text book ahead of time and read the entire book, 
Uta Hagan's, Respect for Acting
. Hagan's book reiterated to him that a good stunt performer needed to be able to act. His first day in acting class he was given an assignment to create an audition piece and all he could think of to do was a fight scene, and create a fight scene he did! The scene was so realistic, well performed and acted, that Bill was offered the opportunity to teach a stage fighting class for the college. Not bad.
By the 1990's Bill was working in the movies, both in martial arts films and other genres. He performed his very first scene in front of the camera in No Place to Hide (1992) with Drew Barrymore, as the stunt double for Martin Landau. He became a stunt fighter, actor, fight choreographer, and assistant director. He worked on films including doing stunts in Sylvester Stallone's Get Carter (2000). He was the assistant stunt coordinator and a stunt performer for The X Files Game (1998), the interactive game for PC and PlayStation based on the television series The X Files. He is also known for his stunt work in Bolo Yeung's Shootfighter II (1996), where he was the assistant action coordinator and played the role of Sgt. Grey, Lt. Jamison's in the film.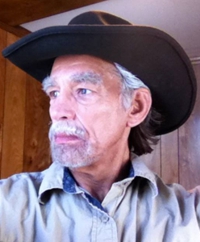 In 2015 Bill Shaw began working in the stunt industry once again with a return gig as a stunt double in TNT's The Librarians working under Stunt Coordinator, Austin Brewer and with Lex Damis, one of the show's regular stunt performers. He did a simple 8' fall throw a rift in the ground with one of the show's main characters, Jake Stone, played by Christian Kane. Bill was the stunt double for Jake Stones' father, Isaac Stone, who is played by veteran actor Jeff Fahey. The show, S2.E3 And What Lies Beneath the Stones aired on November 8, 2015 on TNT.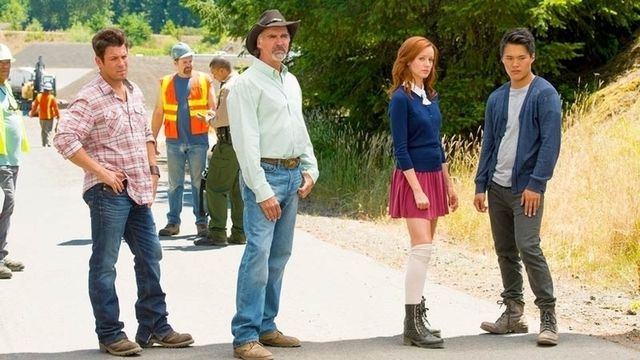 In 2016 Bill Shaw was a stunt performer in Z-Nation episode 9 working with Alex Terzieff and Keith Cox.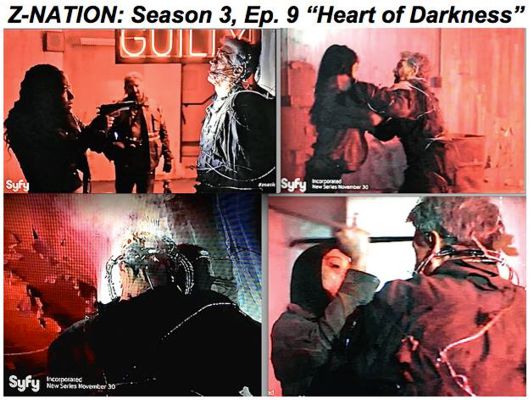 Says Bill, "I had forgotten how much I enjoyed stunt work. Hopefully this marks a comeback for that area of my life."
Bill Shaw recently began competing again at the US Open World Martial Arts Championships and was recruited on the National Team "Executive Edge", a 3 man Team of Black Belts over 60.
Bill Shaw's Martial Arts
In the 1980s came the first hall of fame nominations and inductions, as well as editorial comments on his teachings including this one from Karate Illustrated, "…a martial artists most effective offense – as well as defense!" All of this established Bill as one of the top martial artists in the nation. The major Martial Arts Magazines often acknowledged him as a leading pioneer in developing and promoting a controversial (at the time) approach to martial arts training known as the Eclectic Movement that "combines the best of various doctrines, disciplines, methods or styles".
Bill Shaw (in black) Vs C. Montoya in the early 1980's. Don't blink!
In the 2000's Bill Shaw sold his schools and stepped in to revive his elderly Mother's business and to care for her increasing needs. During this decade, with less time to workout and train, his martial arts focus turned even more to the academics of evaluation, research, development, and innovation.
In a Karate Kung Fu Illustrated cover story about Shootfighting, the Executive Editor referred to Bill Shaw as a Martial Arts Luminary. Back in the 1970s, Bill Shaw was already teaching a highly advanced freestyle from of combined fighting arts, 23 years before Mixed Martial Arts (MMA) came along. Bill Shaw's exclusive martial arts is known as Han Foo Wa. It was inspired by the finest elements and key principles of the world's best martial arts including Jeet Kune Do,the 4 styles of Ju-Jitsu, Wing Chun, Judo, Kenpo, Karate, Boxing, Wrestling, Kali and Escrima, 3 styles of Kung-Fu, Fencing (using all 3 weapons), Mauy Thai, Kajukenbo, Tae Kwon Do, Pentjak Silat, Silambam, Military and Police Tactics, and good old street fighting, along with nearly 4 decades of mutual sharing of key, seldom taught advantages, with other top Instructors. Bill also added to his system, his own unique innovations and the mental training aspects of Neuro-Dynamics.
Bill Shaw currently teaches his HiT, Hi-Impact Training program which incorporates his slight and subtle guarded fighting secrets using key positions, proper structures, deceptive timing, cunning strategies, correct energies, covert tactics, arcane subtleties, conquering confidence, and the advanced creative mindsets and martial arts refinements to empower.
Visit Bill Shaw's Martial Arts Website
Visit Bill Shaw's Martial Arts Website