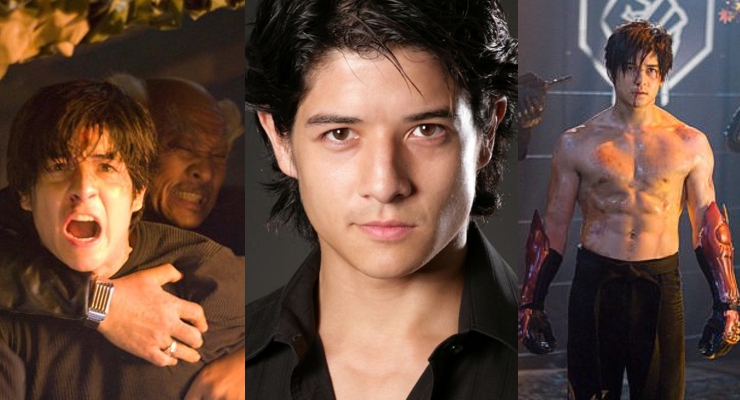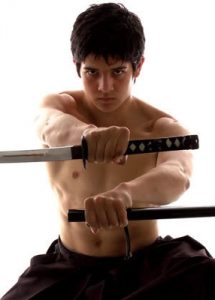 Jon Foo is a martial artist, and an English actor and stuntman born on October 30, 1982 in London. He is well known for his role as Jin Kazama in the movie Tekken, the film that was adapted from the very popular video game. His Chinese father, who is from Singapore, is a practicing Karateka, and his Irish mother, who is from England, practices Judo. Jon Foo was the first Westerner to work as an actor and stunt performer for the likes of Jackie Chan, Yuen Woo-ping and Panna Rittikrai.
Jon began learning kung fu when he was only eight years old. When he was 15 he joined the London Chinese Acrobat Circus worked as a circus performer using his martial arts skills and acrobatics. During this period he began serious training in wushu. After graduation from high school John went to art school, but it wasn't long before he realized that he really wanted to make action films.
Jon went to China to train at the Shi Cha Hai school of martial arts in Beijing, the same school Jet Li had attended. After being accepted to train, he moved in and realized that, in China, you trained and that is all you did. Jon spent two intense weeks at the Shi Cha Hai school.
Returning to London, Jon Foo sent a demo reel to Jackie Chan in Hong Kong and to Jon's surprise he was invited to Hong Kong to join the Jackie Chan Stunt Team. In Hong Kong he began by working as an actor on Woo-ping Yuen's House of Fury (2005), then he went to China to work on Jackie Chan's The Myth (2005) as a stuntman. While shooting The Myth he was asked to take a role as a Wushu Fighter in The Protector (2005) and was honored to fight against Tony Jaa in the film. In Los Angeles he had a lead role as Mercy in Extraction (2013), then in Malaysia he worked as an actor on Vikingdom (2013).
Jon Foo has played two different video game characters from two fighting game franchises. He played Jin Kazama in Tekken (2010) which was filmed in Los Angeles and Ryu in Streetfighter: Legacy (2010).
Currently Jon Foo plays Jonathan Lee (Jackie Chan's role)  in the Rush Hour (2016) television series.