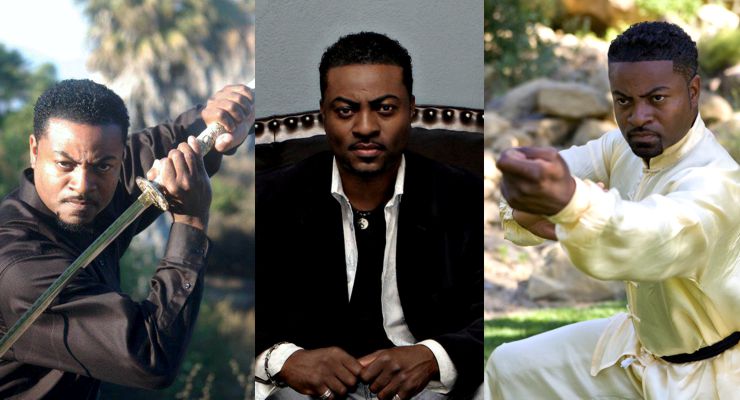 Billy Smith, or Billy R. Smith, is an American martial artist and actor, stuntman, recording artist and dancer who is known for his work on Lincoln (2012), Dark Melody (2013) and Truly Blessed (2009), The Martial Arts Kid (2015), and Assassin X aka The Chemist (2015)
Billy R. Smith was born and raised in Kansas City, Missouri to parents Ray Roberson, a Law Enforcement officer and Ada M. Smith, a home maker and Elderly Care Specialist. His father was the first to teach him about the fighting arts, beginning with Boxing, as he had been a Golden Gloves contender. Billy's father was also responsible for introducing him to the phenom Bruce Lee, and a love for Martial Arts was born.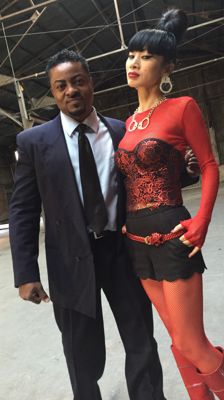 Billy started his official training in Martial Arts in 1975 at the age of 7 in Kenpo Karate and then later in the disciplines of; Tae Kwon Do, Tiger & Snake style Kung Fu along with Okinawa Te Karate.
Billy would eventually meet Grandmaster Li Jian Bo of Hong Kong who took a special interest in young Billy, accepting him as his last closed-door disciple in the art of Northern Shaolin White Dragon Kung Fu. Billy worked hard in his new art and earned his black sash and the title of Sigung after many grueling hours of blood, sweat, and tears. Upon the passing of Grandmaster Li in 1991, Billy became the head of the Yan Ji White Dragon System.
In the Fall of 1991, Hollywood called and Billy R. Smith moved to Los Angeles to pursue a career in entertainment as a recording artist and dancer, which lead to becoming a stunt performer, fight choreographer, stunt coordinator, and actor.
Over the years Billy has gone on to work with the likes of Tom Desanto, Justin Lin, and Steven Spielberg. He has amassed numerous projects, awards, honors and continues to teach Martial Arts to Law Enforcement, Military, and Hollywood Celebrities.
In 2015 Billy R. Smithcould be seeen in such films as; The Martial Arts Kid, The Chemist or Assassin X, Viral, TNT's The Last Ship, and on the TV series Sangra Negra of Bad Blood, starring alongside Erik Estrada, Eric Roberts, Antonio McKay, and Robert Miano as the no-nonsense "Isaiah Rollings", enforcer and best friend of the infamous "Ricky Santos" played by Antonio McKay.