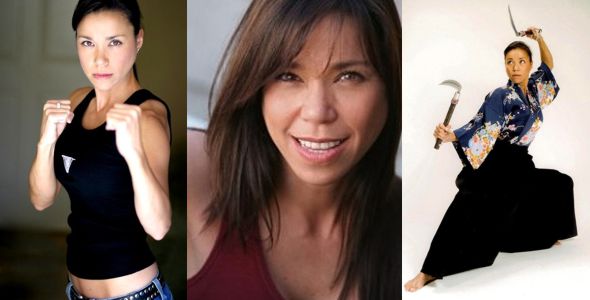 Boni Yanagisawa was born on May 1, 1971 in Huntington Beach, California. She is the daughter of a Japanese Hawaiian Father, Wilfred Yanagisaw and Caucasian Mom, Beverly Yanagisawa from Pasadena, California. Boni grew up in Southern California working in her parents' nursery business. Boni Yanagisawa was a girl scout, a cheerleader, on drill team, played softball, ASB, homecoming queen and Miss Lake Elsinore, which should come as no surprise as she is beautiful and talented.
Boni was raised working in her fathers nursery and studied business so she could one day take her father's place. Boni Yanagisawa wanted to study martial arts but her father felt it was not a sport for girls. Martial arts is a part of the Yanagisawa family history. Boni's great-uncle, Harry Ishisaka, brought Aikido to California from Hawaii. Aikido was her uncles way of life. Harry Ishisaka was Steven Segal's first martial arts instructor. Against her father's wishes, when she was twenty years old, Boni Yanagisawa decided to continue her Samurai heritage.
Boni Yanagisawa studied Shotokan and Shorin ryu under Richard Rabago who trained her in traditional katas, sword, naginata, bo, kamas and has guided her toward a career in stunts and acting. She owes much of her success to Sensei Richard Rabago.
She earned her black belt and opened her own dojo, where she taught karate.
Boni Yanagisawa competed internationally with Team Kani, and she holds a 1999 National Blackbelt League Hall of Fame title. In 2000, she was recognized for excellence and inducted into the Masters Hall of Fame for her outstanding contributions to the martial arts.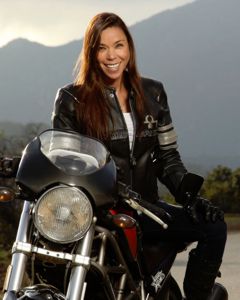 It was her good friend Marcus Young, stuntman, stunt coordinator, and aspiring director, who helped her work toward a career in film while she was teaching in Camarillo. She met martial artists Bill Ryusaki of Ryu Dojo and Hawaiian Kenpo fame through tournaments and she began teaching at his dojo in Chatsworth, California. Coming to the San Fernando Valley allowed her to begin a career as a stunt woman.
Work as a stunt woman was slow in coming and she took a job as a flight attendant, which allowed her to travel between Hawaii and California. In 2002 she returned to Los Angeles and she currently resides in Hollywood, California. She is now s a proud member of V10 Women Stunt Professionals. She has worked on Filmssuch as Charlies Angels 2, Hulk, SpiderMan 2, Big Fish, The Academy, Forbidden Warrior. She has worked in Television in such programs as Star Trek Enterprise, Angel, Buffy, Walker, Texas Ranger, Mortal Kombat Conquest, Boomtown, CSI Miami, Six Feet Under, MAD T.V., America's Most Wanted, RHD/LA, and Fearless. She has doubled as an actress for Demi Moore, Jolene Blalock, Kelly Hu, Lucy Lui, Devon Aoki, Alyson Hannigan, Sung Hi Lee, Talisa Soto, Julia Nixon, and Vanessa William. Boni Yanagisawa has done stunts for Halle Barry, Zoe Saldana, Lucy Lui, Vanessa Williams, Eva Mendes, BaiLing, Lindsay Price, Gong Li and Jolene Blalock in Star Trek : Enterprise.
Boni Yanagisawa recently worked on "Battleship" directed by Peter Berg and the comedy "Zookeeper" with Kevin James, as Maggie Q's stunt double "Priest", Jessica Alba's stunt double in the recent production of "Spy Kids 4" and Demi Moore's stunt double in "Charlie's Angels – Full Throttle" and thriller Mr. Brooks, with Kevin Costner and Dane Cook.
Boni's long and successful career includes stunt work in over 100 television and movie titles and well over a dozen acting credits.
Boni Yanagisawa says that martial arts has helped her accomplish many of the goals and dreams in her life and has helped her grow into a much stronger more well rounded person. She says that life is full of challenges, every challenge you accept, gives you growth in every aspect of your life. All accomplishments lead to success. Life is a gift, it is up to the individual to decide how they wish to live it. Live your life to the fullest.