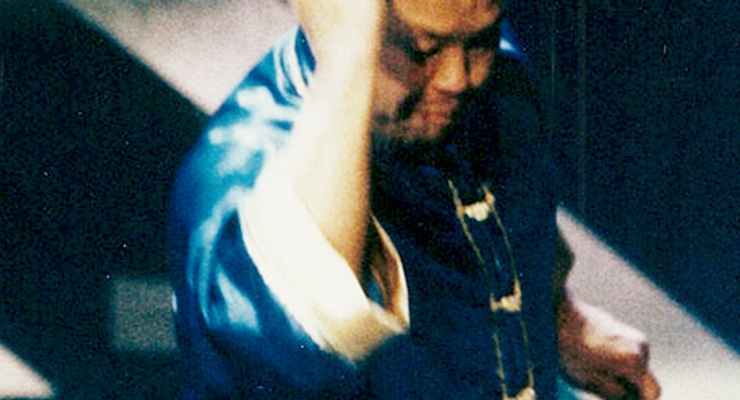 Born in Hawaii, November 26, 1946, Sam Kuoha started his martial arts career at four years old learning in a Japanese Karate system under his uncle. At the age of 12 years old, he entered into a training stage that would set his life as later becoming the Grandmaster of the Chinese Kara-Ho Kempo Karate System. He spent many years as a disciple, living in a martial arts temple, training 8-1 0 hours daily, six days a week. His training at this time evolved around the Chinese Kempo/Kenpo Karate System and Sam trained with the founder-originator of the system, learning at a young age that in order for one to be best one can be, the seeking of knowledge must come through the best. So he learned from first, Master Charles Kuheana, a strong disciple under Professor William Chow of Hawaii, then the famed, Professor William Chow, himself. Sam Kuoha also studied other martial arts disciplines and eventually assisted Professor Chow in adding to the already superb art of The Chinese Kara-Ho Kempo-Kenpo Karate System. In 1987 after the untimely death of Professor Chow, Sam was deemed the new successor to the system, being promoted to 10th degree black belt, the highest one can receive. The system flourished from 20 dedicated students, total in two schools to what it is today.
He was the instrument in developing the growth in these past years, that has grown to over 200 handpicked schools and over 15,000 students in 9 different countries, and still Growing. He has under his wing a several schools in the San Diego Area alone, and some owned and operated by his teenage daughter, Ka'imi.
He has appeared in over 100 different feature articles and 33 international magazine covers just in the past ten years. The popularity of the system he now heads, The Chinese Kara-Ho Kempo Karate has become one the fastest and strongest organizations in the world today.
Sam's expertise in developing creative fight scenes for the motion picture industry became more popular due to his training in various styles of the martial arts and his desire to doing things that no-one else have yet seen or thought of. A member of Screen Actor's Guild (SAG), he has acted in the following: Sword of Heaven a TWE Film. He played an assassin and also was the fight coordinator. Hearts of Fire a Corelco Picture, playing the role of Craig and was the stunt and action coordinator. Return of the Killer Tomatoes a New World pictures release acting and working as the stunt and action coordinator. K-9 a Columbia Picture where he had the role of the bodyguard and performed stunts. Many other films followed., but he had a co-starring role as "Rad" in Black Belt Angels by Silver Bell Film, Inc.. This film starred his daughter Ka'imipono Kuoha and Sam was the fight choreographer and assistant stunt coordinator. He also appeared on the TV show, One West Waikiki, starring Cheryl Ladd, as Detective Chang, and ongoing role.
Sam has done several videos for training and is now doing a dramatization self-defense video for women, for Viscon Distribution Videos. He has produced the first "History of the Chinese Kara-Ho Kempo Karate" System. He has authored several books (now in publications with Multi-Media Inc.) as well as producing other film projects with his partners in Europe. Although the system expands rapidly, it still contains the same criteria and philosophies as when Professor Chow was alive.
Sam Kuoha spent several years in law enforcement in San Diego but was forced to retire due to a serious auto accident while on duty. He has received numerous commendations, including being nominated for National Police Officer of the Year. This was due to his apprehension, single-handedly, of seven rape-assault-burglary suspects, which resulted in the incarceration of all seven suspects. Sam now spends his time authoring books, some of which include his episodes as a law enforcement officer.
Sam Kuoha travels around the world teaching students the positive training of unity of mind and body. He also is involved in many charity organizations. He is involved in his church functions and feels that there is a strong need for spiritual reinforcements. He also trains in Hatha Yoga and is involved in the wellness programs using Eastern Philosophies through magnetic energy.