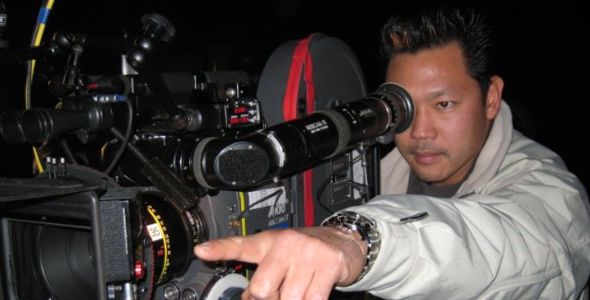 Marcus Young has over 35 years of Martial Arts experience. He began training in judo when he was 5 years old and then switched to Shotokan under his father, Victor Young, who is a sixth-degree Black Belt and an instructor in Shotokan karate. Marcus' family moved from Hawaii to Camarillo, California in 1981, where Victor Young founded the Camarillo Shotokan Karate Do Center. He still teaches full time there today.
Marcus Young earned a 3rd degree black belt in Shotokan Karate and continues his knowledge in various disciplines. Marcus grew up competing in national karate championships and was even sponsored as a martial arts competitor. He sometimes resented the year-round martial arts training, which interfered with playing football, surfing and other his other athletic activities, but he is grateful to his father for teaching him to "train hard, work hard and become observant."
Marcus Young credits his many years of martial arts training for his humble attitude.
Martial arts teaches you to have a tenacious attitude," he says. "It also has a humbling side it teaches you to be respectful and appreciate what you have.
Because of his vast experience in the Martial Arts and athletic background, Marcus Young, exploded into the film industry and is notably one of Hollywood's top stuntmen. With the deep desire to grow further in the business, Marcus furthered his knowledge at California State University Northridge's film program with an emphasis in "Directing and Editing." He graduated the program with honors.
Film school isn't a requirement for stunt work, but Young said he "wanted to know what they wanted behind the camera so I could execute it in front."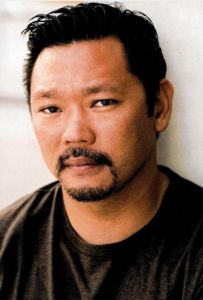 Marcus Young decided to study directing and editing so he could remain in the industry in another capacity. "I knew early on I couldn't hit the ground forever," he said. "There's a certain longevity a performer goes through before they can't take it anymore."
To learn the stunt business, Marcus Young, spent years taking seminars and classes studying stunt driving, motorcycle riding and even wire work which is used for flying stunts. With the help of one of the stunt instructors he was able to land his first job at 21. He did a fight scene on a dirt lot in Simi Valley. It was a low budget movie called A Dangerous Place, but it was a beginning. He was able to pick up other jobs by word of mouth and his break came when he got to do a fight scene with Sarah Michelle Gellar on Buffy the Vampire Slayer.
Marcus Young has worked on more than 80 films or TV shows. His credits include Elektra, Windtalkers, Scary Movie 2, The Matrix Reloaded, The Last Samurai, When a Stranger Calls, Mission: Impossible III, The Poseidon Adventure, Pirates of the Caribbean: At World's End, G.I. Joe: The Rise of Cobra, Men in Black, The Dark Knight Rises and Star Trek Into the Darkness and so many others.
His television credits include both stunt work and stunt coordinating. He has worked on 24, Alias, Walker, Texas Ranger, V.I.P., Mortal Kombat: Conquest, Fallen Leverage, NCIS Los Angeles, Hawaii 5-0, Prime Suspect, True Blood, Banshee along with others.
Marcus Young, with his skills and knowledge in front and behind the camera, has bridged the gap to become a stunt coordinator and 2nd unit director. Creativity is his main focus, and he has been a part of some of the most dynamic action scenes to date.