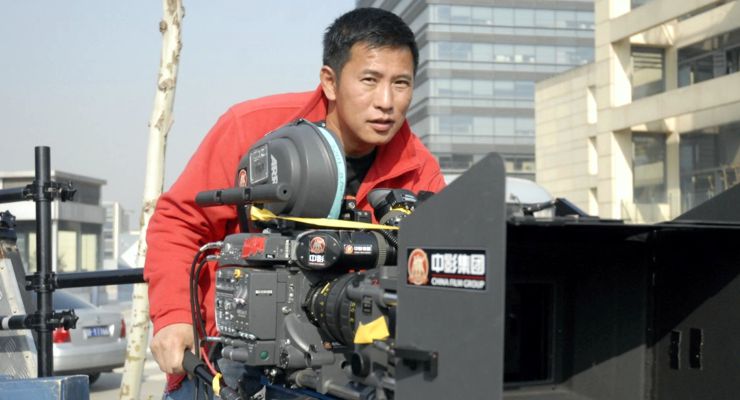 Bruce Law was born in Guangzhou of China and came to Hong Kong with his family when he was 8-months-old. A black belt, Level 3, in Tae Kwon Do, Bruce became a coach at only 16 years old. He has also studied numerous traditional Chinese Kung Fu styles including Xiao Lin and Choi Li Fu.
Bruce Law had a brief career as a professional Thai boxer, but because of his love of motorcycling and the encouragement of a friend, he got a job as a stunt biker in a Jackie Chan movie. This led him to do further exploration into explosives and he became more involved in movie stunts. In 1988 Bruce started his own production house, Bruce Law Stunts Unlimited.
Bruce Law Stunts Unlimited pioneers special equipment for filming in Hong Kong with his own innovations or with overseas imports, all in Hollywood standard.
Bruce Law has won 3 nominations in Hong Kong Film Awards for Best Action Director. For the last two decades he has played a role in more than 200 movies, documentaries, and also in Television commercial productions, as a stunt performer and as an action director.
In 1992 he produced his best-known stunt, doubling for Michelle Yeoh, in another of Jackie Chan's productions, "Police Story III", where he took off full speed and landed on the top of a train deck with a motorbike.
In 1998, he directed his first feature film, "Extreme Crisis" and was responsible for all action stunt design and executions. In one scene, he blew up a row of prestigious cars in the centre of Charter Road, where the headquarters of HSBC, Bank of China, and the Legislative Council are within blocks of one another. In the next days newspapers, he was almost mistaken as a terrorist.
With "Extreme Crisis", Bruce was nominated for Best Young Director in Japan's Yubari (Tokyo) International Film Festival.
Bruce Law is really just a big kid who loves to destroy, gloriously and with split second precision. He also loves to create, and in films and other media, he creates original breathe-taking action scenes.