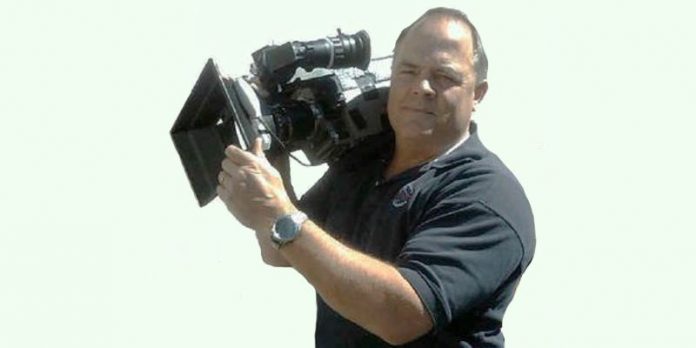 Butch Pierson has a professional background in the motion picture industry as a 1st assistant cameraman, operator and Director of Photography. Most of his 29+ years in the film business has been spent working as a 1st AC. Following is a short list of some of the shows Butch has worked on.
Features: Cowboys & Aliens, Friendship, Spy Next Door, Did you hear about the Morgan's, Book of Eli, Street Kings, Failure to Launch, Herbie Fully Loaded, Spartans, Rush Hour 2, Kiss the Girls, Now and Then, Suture, Father of the Bride Two, Quick and the Dead, Predator 2, Class Act, Encino Man, Red Sun Rising, Above the Law, Dead Women in Lingerie.
TV: Christmas Box, Christmas Wish, Wallace, Cab to Canada, Flight 289, Stolen Innocence, Deadly Whispers, Silk Hope, Going Home, Inferno (Italy), Shameless, Scoundrels, In Plain Sight, Breaking Bad, Prison Break, Eli Stone, Pushing Daisies, Hero's, House, CSI NY, Vegas, CSI Vegas, 24 Hours, Star Trek Enterprise, Star Trek Voyager, Star Trek Deep space 9, Strong Medicine, Profiler, JAG, Viper, 90210, Melrose Place, Human Target, Flash, Tour of Duty.
As a Key first assistant on many of these shows it was his responsibility to coordinate the organization of the camera equipment needed in the day to day filming. It was also his responsibility to order or oversee the ordering of special Cameras, High Speed , Crash cameras, Crane Cameras etc.. for the filming of Second unit or Stunt units. It is his responsibility to set the proper placement of cameras for the best coverage as directed by the Director of Photography. On some smaller shows he also works as Director of Photography, (Documentaries, Webisodes, Instructional videos).
While in High School Butch wrestled for three years and tried his hand at AAU boxing in 1964. Butch began his study of Judo and his love of the martial arts grew from there. He started martial arts as a military brat at Mc Cord AFB in Washington State, then in Hawaii at Hawaii Pearl City Dojo, at Norton AFB in San Bernardino and finally in Reseda, California under Sensei Bill Nata, where he received his Shodan. In 1972 he began studying Tae Kwon Do in San Bernardino and achieved his green belt, but he was greatly influenced by the movie Enter the Dragon and the new TV series Kung Fu so he began to study Kung Fu San Soo in late 1973. His first instructor was Master Jerry Druckerman, then Master Chuck Cory, then Master Paul Borrisoff. He received his 8th degree and title of Master in 1995. During this time he also studied Iaido, obtaining the rank of Brown Belt under Sensei Jim Shibata. He also studied the Jim Wagner Reality-Based Personal Protection system and becoming a level 1 instructor. He currently also helps to instruct in Kung Fu at Gus Gates Kung Fu in Westlake, California.
His love for the martial arts and the film industry has provided Butch the opportunity to meet and work with many famous martial artists, James Couburn, Don Wilson, Jeff Imada, Mako, James Lew, Steven Seagal, Toshiro Obata, David Carradine, and Gene LaBell, just to name a few. "A great perk of the business," say Butch Pierson!