A 40-year entertainment industry veteran, Carl Ciarfalio has killed and been killed, beaten and been beaten, fallen off buildings and cliffs, rappelled from helicopters, been set on fire, run into, run over and kicked in the … well, you know. He's even worn a sexy red halter dress. In short, he's done just about everything and looks forward to doing even more.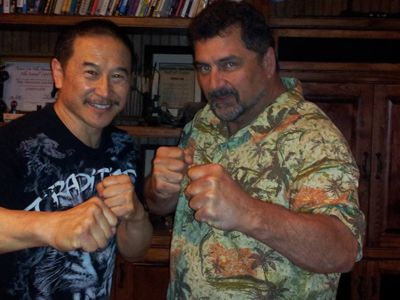 Carl feels fortunate to have worked with and learned from the best. Including such film and television heavyweights as Martin Scorsese, Ron Howard, Steven Soderbergh, Tom Cruise, Clint Eastwood, Kiefer Sutherland, Chuck Norris and Sylvester Stallone.
His career began in Southern California's live stunt shows, first at Knott's Berry Farm and then at Universal Studios. His first movie role was in 1978. He honed his acting skills and now books acting roles along with stunt jobs. He's in demand as a Stunt Coordinator, with particular popularity among upcoming filmmakers who count on his generosity and experience. He runs seminars throughout the country on Action Acting. And he is about to publish his first book: Stars, Stunts and Stories: A Hollywood Stuntman's Fall To Fame.
Carl Ciarfalio has had a prolific career as an actor, stuntman, stunt co-ordinator and voice-over artist. Carl has worked with film and television heavyweights including 'Martin Scorsese, Ron Howard, Steven Soderbergh, Tom Cruise, Clint Eastwood, Kiefer Sutherland and Chuck Norris.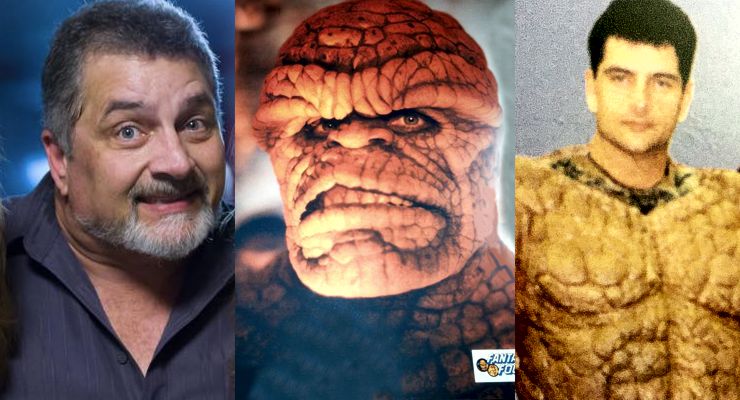 Carl Ciarfalio had the role of Thing in Roger Corman's The Fantastic Four (1994). A new documentary, Doomed: The Untold Story of Roger Corman's the Fantastic Four (2015),  came out in October 2016. Carl never knew that more than 20 years after the film was made, it would rear it's head with such a roar. The Fantastic Four was a great ride for Carl. He made lifelong friends while working with some of the most committed actors he'd ever shared the screen with. To be the first THING in a feature is actually quite an honor…and to have a Roger Corman film on his resume made him part of movie history. It ranks right up there with his "Very cool people to have worked with" list that includes some remarkable names.
About working on The Fantastic Four, Carl says, "Yes, the suit was hot. Yes the studio was old, and yes there wasn't enough money in the budget. But, what a wonderful way to make a living."
Carl started out as an award-winning college wrestler and football player, later performing in the western themed shows at Knott's Berry Farm and Universal Studios.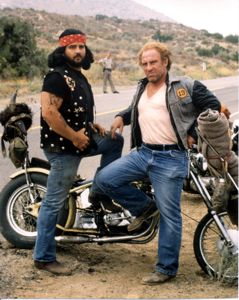 Carl received his SAG card on Do It in the Dirt in 1977 and he has been working in the film and television industry ever since. He has appeared many times as guest-star and co-star in several television programs and feature films over his career, and was the recipient of the "Best Fight Sequence" award in the 1st Annual Stuntman Awards for his performance in the television series, Knight Rider (1982).
Carl became a member of the Stuntmen's Association of Motion Pictures in 1985 and served as president from 1992 until 1996. He has served on the Board of Governors for two terms at the Academy of Television Arts and Sciences as Governor of the Stunt Peer Group, which he helped to form in the year 2000. In 2001 he was a key player in establishing the first Emmy Award for Outstanding Stunt Co-ordination; this Emmy is now awarded each year at the Television Academy's Creative Arts Awards Ceremony. Carl also served as stunt community liaison during the creation of the annual Taurus World Stunt Awards and the Taurus Foundation, and currently serves on its Blue Ribbon Committee.
Carl Ciarfalio's Book Stars, Stunts and Stories One Man's Fall to Fame