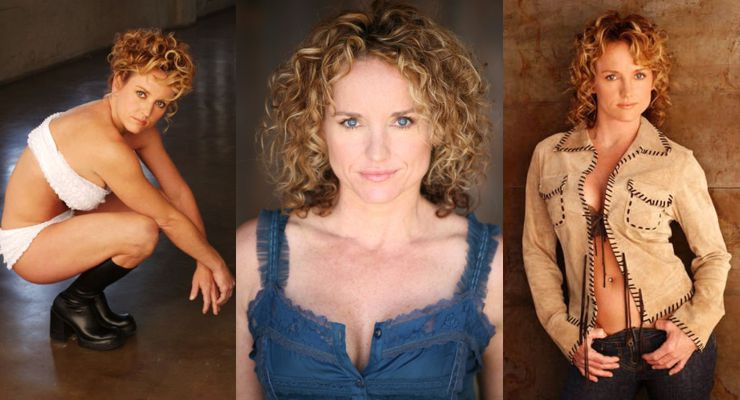 Caryn Mower was born on August 21, 1965 in Eau Claire, Wisconsin, USA. She is an American actress, stuntwoman, and former professional wrestler. Throughout her career, she performed for various professional wrestling promotions such as Ultimate Pro Wrestling and Gorgeous Ladies of Wrestling under the ring name Carnidge. She also performed briefly for the World Wrestling Federation as Muffy, the on-screen personal trainer of Stephanie McMahon-Helmsley as part of the McMahon-Helmsley Faction.
A longtime performer on stunt shows, most notably for Universal Studios Hollywood, she has also had extensive involvement in film and television as both a stunt performer and stunt coordinator during the 1990s and 2000s. She is known for her work on Pirates of the Caribbean: The Curse of the Black Pearl (2003), Pirates of the Caribbean: Dead Man's Chest (2006) and Collateral (2004).
Caryn Mower grew up in Glendora, California and attended Glendora High School. Prior to her stunt and wrestling career, she worked as an aerobics instructor and played the role of Red Sonja in a live action show based on Conan the Barbarian. Studying martial arts, she eventually became a second degree black belt in judo, jujutsu, and karate. After meeting stuntmen and others involved in the film industry, and became interested in film fighting and stunt work. In the late 1980s, she began appearing as a stunt double on America's Most Wanted and Baywatch.
She played the role of Helen in the Universal Studios Hollywood stunt show Waterworld: A Live Sea World Spectacular. Throughout the 1990's she work on numerous films including Red Shoe Diaries and on television series including Buffy the Vampire Slayer, Ally McBeal, V.I.P., Charmed, Popular, and Family Law. She also began appearing in minor acting roles on Profiler and Crossing Jordan as well as The Contender, Vacancy, and The Last Sentinel.
She has also done stunt work for Parks and Recreations (with Nick Offerman), The Book of Eli (with Sala Baker), Firefly, Crossing Jordan (with Ravi Kapoor), Angels and Demons, Collateral (with Jalil Jay Lynch, Will Leong, Jeff Imada and Simon Rhee) and Buffy the Vampire Slayer (with Erik Betts, Melissa Barker, Jeff Cadiente, Sophia Crawford and Gregory J. Barnett), More recently she has done stunts for Rizzoli and Isles, Scary Movie 5, CSI: Crime Scene Investigation and Bones.
Source:Wikipedia