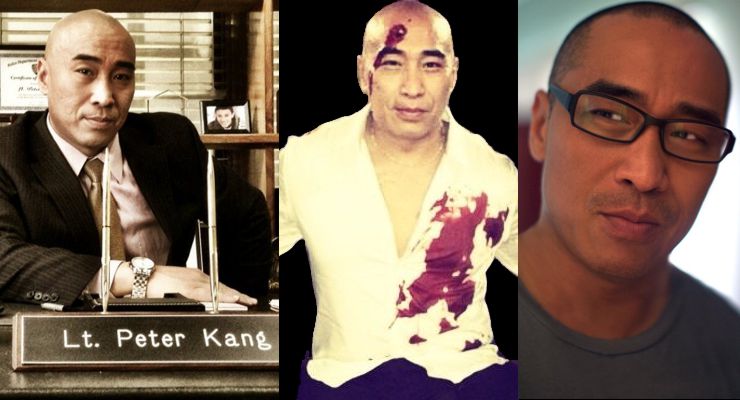 Ron Yuan (Ronald Winston) was born in New York City, New York on February 20, 1973. He is an American actor, voice actor, martial artist, action director, director and stunt choreographer.
Ron Yuan has starred in films such as the 2012 Red Dawn remake, The Girl from The Naked Eye (as Simon), Shanghai Hotel (as Sharkman), Fast & Furious (as David Park), Baby (as Tommy), Cradle 2 The Grave, The Art of War (as Ming), Blood and Bone (as Teddy D), Forbidden Warrior (as Lank), Undoing (as Chang), as well as TV shows such as Awake (as Solomon Kang), Touch (TV series)[disambiguation needed] (as Wember Hsu), NCIS: Los Angeles (as Yosh), Burn Notice (as Lee), Prison Break (as Feng Huang), Pushing Daisies (as Shrimpboy), 24, CSI:NY (as Dr. Evan Zhao), Entourage (as Chaing Chung), Monk (as Tommy Winn), Boston Legal (as Zhang Wu), V.I.P. (as Hirata The Black / Kazuo / Lucky), JAG (as Lee Kun-Tae), Nash Bridges (as Darrell Chang / Eliott Wong), Cold Case, Martial Law (as Dreads), Dr. Quinn, Medicine Woman (as Mr. Zou), Walker, Texas Ranger (as Jiang Chu), Alias, Black Sash (as Billy / Jing Li), Vanishing Son (as Crazy Boy 6) and more.
Yuan has also Directed Action and performed Stunt Choreography for such films as Black Dynamite, The Girl from The Naked Eye, Forbidden Warrior, Kung Pow! Enter the Fist, Windtalkers, Rush Hour 2, Batman Forever, Double Dragon, Chain of Command and Blade. He will be directiong the drama
He has also provided his voice talents to video games such as Sleeping Dogs, Guild Wars 2, Saints Row: The Third, Uncharted 3: Drake's Deception, Spider-Man: Edge of Time, Spider-Man 3, Fallout: New Vegas, Medal of Honor, Army of Two: The 40th Day, Alpha Protocol, Indiana Jones and the Staff of Kings, Prototype, Command & Conquer: Red Alert 3 – Uprising, Borderlands 2, Command & Conquer: Red Alert 3, Guild Wars: Eye of the North, Def Jam: Icon, Command & Conquer 3: Tiberium Wars, Full Spectrum Warrior: Ten Hammers, SWAT 4: The Stetchkov Syndicate, 50 Cent: Bulletproof, S.W.A.T. 4, NARC, Golden Eye: Rogue Agent, Wrath Unleashed, Call of Duty: Black Ops II and more.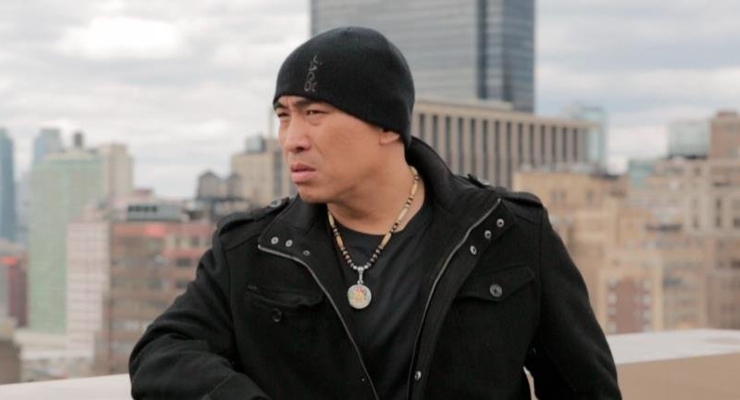 He has directed and written several short films so far, including Lollipops (2009), Three Bullets (2009) (starring Michael Jai White) and Tea and Remembrance (2009), starring himself and Marie Matiko. He is currently working on a feature project entitled "Unspoken" starring Russell Wong, Brian Tee, Will Yun Lee, Ian Anthony Dale and more.
Ron Yuan will be seen in Martin Scorsese's "Revenge of the Green Dragons" directed by Andrew Lau (Infernal Affairs) and Andrew Loo, as the feared leader of the notorious BTK. Yuan just had memorable cameos on the new season of "Justified" and "Castle". Ron Yuan played hard-nosed Lt. Peter Kang in the CBS series "Golden Boy"from Nicholas Wootton and Greg Berlanti.
Ron Yuan designed the fight sequences as well as going behind camera as Action Director for Steve Chasman/ Jason Statham's "Heat" scripted by William Goldman and directed by Simon West. Yuan just finished designing and directing the action on the popular Taiwanese/ Chinese/ International action franchise "PiZi Ying Xiong 2″(Black and White 2) shot all in Taiwan.
In the past, Yuan was cast in a leading role on HBO pilot "All Signs of Death" opposite Ben Whishaw, directed by Alan Ball (True Blood). Yuan recently had character arcs on FOX's "Touch" opposite Keifer Sutherland created by Tim Kring (Heroes), NBC's "Awake" opposite Jason Issacs and FOX pilot "Exit Strategy" with Ethan Hawke directed by Antoine Fuqua (Training Day).
Yuan also had memorable turns on hit series and films (Prison Break, CSI:NY, 24, Burn Notice, NCIS:LA, Pushing Daisies, Entourage, Art of War, Fast and Furious, Cradle 2 the Grave, Blood and Bone, Red Dawn) as well as being the voice behind major gaming campaigns (Call of Duty-Black Ops 2, Halo, Star War's Old Republic, Resident Evil, World of Warcraft, Medal of Honor, Army of Two, Guild Wars 2, Deus Ex, Drake's Uncharted, and many more).
Yuan's MiniFlix Films with Sony Television (SPE) co-produced three edgy graphic novel stylized films(Three Bullets, Tea and Remembrance, Lollipops) in which Yuan wrote, produced and directed. Yuan's award winning work in short film and features has premiered in over 30 festivals worldwide (including Toronto, Sundance, Tribeca, Greece, Egypt, Beijing, Macao, Newport, Texas, Seattle, Kansas City, Los Angeles and Comic Con).
In development are Yuan's "Wind and Water" "Unspoken" "Cold" and twisted post-apocalyptic martial arts western "Forgotten 8" in which the latter pairs Alex Tse(Watchmen) as producer.
Ron Yuan Select Scenes
Fight Design