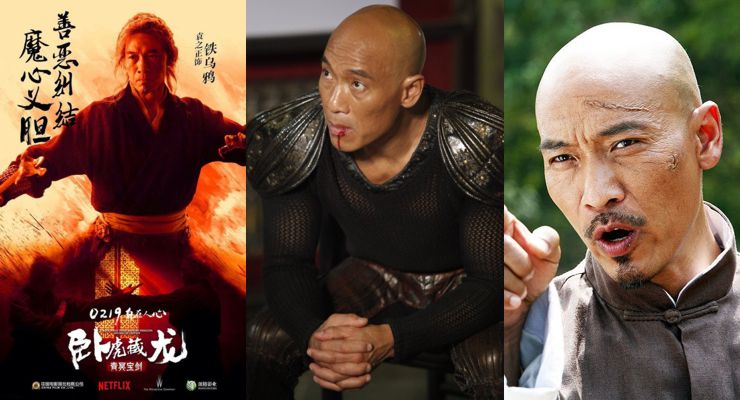 Born on January 25, 2016 in Carbondale, Illinois, Roger Yuan is a fight trainer, action coordinator, actor, writer and producer, as well as a martial arts Black Belt in Chuck Norris' Chun Kuk Do style of Korean karate.
Roger Yuan has worked in the United States, the United Kingdom, Hong Kong, China, Thailand and "Bollywood" in India, as well as in productions in Vietnam.
Roger has studied a wide variety of martial arts styles and he uses his expertise and unique physical training regiments to help train celebrities for film roles requiring martial skills. He has trained people like Michelle Pfeiffer for Catwoman in Batman Returns, and Rene Russo, John Cusack, Michael Madsen, Henry Cavill, for the Immortals. He trained Jason Flemyng and Jennifer Lawrence for X Men: First Class and he also trained Keanu Reeves for 47 Ronin and Daniel Craig for Skyfall.
Country singing star Tim McGraw is a recent client enlisting Roger to get him in shape for his 2012 Brothers of the Sun Summer Tour.
Roger Yuan has worked on action choreography for films including Son of The Pink Panther, Death Becomes Her, Ella Enchanted, Black Dynamite, X Men: first Class, 47 Ronin and the 50th anniversary 007 film, Skyfall, as well as Once Upon a Time in Vietnam, and Warcraft.
Roger made his acting debut in Red Corner with Richard Gere. His ability not only to act, but to do his own stunts helped him win the respect of Hong Kong action greats including Jackie Chan, Yuen Biao (Shanghai Noon), Sammo Hung, jet Li (Once Upon a Time in China and America), and Chow Yun Fat (Bulletproof Monk). He also caught the attention of action directors Dee Dee Ku, Dion Lam, Hung Yan Yan and Steven Ching su Tung.
Beside his action roles, Roger has shaped comedic roles with action. He played lead roles in Warner Bros. Chandni Chowk to China, and Sony's Black Dynamite. In 2015 will e saw Roger Yuan in Crouching Tiger Hidden Dragon: the Green Destiny, playing Iron Crow. He was personally chosen for this lead role by director and action legend Master Yuen Woo Ping.
Ron Yuan Select Scenes
Fight Design