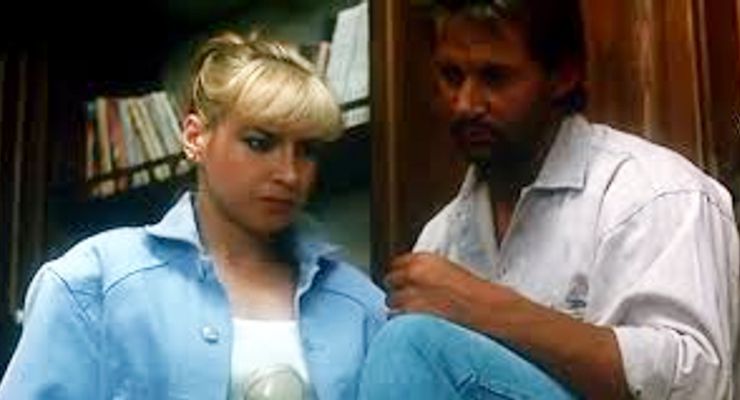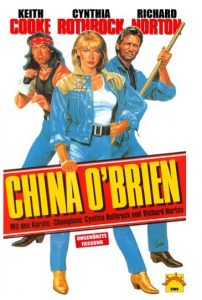 China O'Brien (1990) is a martial arts film produced by Golden Harvest studios that stars martial artist Cynthia Rothrock, with martial arts co-stars Richard Norton and Keith Cooke. The film was directed by Robert Clouse, with the fight choreography by Nijel Binns, and it was executive produced by Raymond Chow. Rothrock plays a former cop who runs for sheriff after her father, the previous sheriff, is killed.
A police woman (Cynthia Rothrock), who is an expert and instructor in martial arts, leaves the big city to go and stay with her dad, who is the sheriff in a small, quiet, and peaceful town. – or so she thinks. She gets plenty opportunities to show her martial arts skills.
Parts of China O'Brien (1990) were shot in Park City, Utah.
In order to raise Cynthia Rothrock's profile in her home country of America, Golden Harvest had her move back from Hong Kong and cast her in China O'Brien (1990). It is said by Film scholar Rikke Schubart, that producers paired her with a boyfriend, Richard Norton, and made her the daughter of a slain cop so she would appear more feminine and seem less threatening to American audiences.
Tori Amos, early in her career, recorded the song, "Distant Storm" which can only be heard is in the original China O'Brien (1990) film. Not wanting to be credited under her real name, Amos created a fake band, Tess Makes Good, to be credited.
China O'Brien(1990) was released direct-to-video in the United States in 1990.