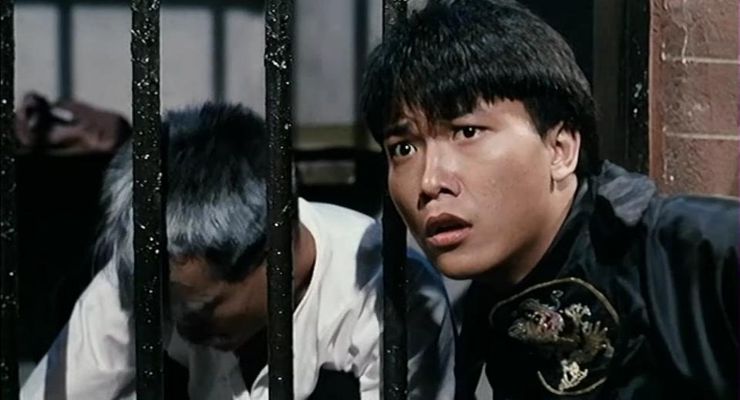 Martial artist Ching-Ying Lam was a Hong Kong stuntman, an actor, action director and director, as well as a film producer. He was an excellent and graceful martial artist and he became well known for his role as Mr. Vampire, the Taoist priest.
Ching-Ying Lam was born on December 27, 1952 in Shanghai, China and he was the third of six children. He went to school at he Shun Yi Association Elementary School in Hong Kong for 2 years. Attending the Chun Chau Drama Society and learning Peking Opera, he was given female roles and performed as a stunt double for actresses. When he was 17 he began working for the Shaw Brothers and Golden Harvest studios as a martial arts stunts man and coach. When he was only 19 he became a personal assistant for Bruce Lee, and then later became part of the Sammo Hung stunt team.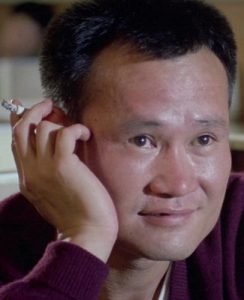 Ching-Ying Lam was also a stunt coordinator and action choreographer and he worked on for numerous Chinese movies and he often worked in films as a fighter, henchmen and as police officers.
It was his appearance as Master Gau in Mr. Vampire (1985) that made him famous as a the ghoul hunter. He would go on to play this role in horror movies, fantasy films and ghost stories that came out of Hong Kong. He was often the "master" of apprentices in these films and some of those apprentices were played by actors Ricky Hui, Siu-Ho Chin, Biao Yuen and Hoi Mang.
Besides making movies, he also played "Master Mo Siu Fong" in a TV-series called Vampire Expert which was produced by ATV Studios in the 1990s.
In an interview with cinemasie.com, Kar Lok Chin spoke about Ching-Ying Lam with great respect.
"One time I had to break through a 10 ft glass wall and before that, I had to work on a ship to jump from the 2nd floor to the 1st floor. Everyone knew it was a painful shot. Hung Kam Bo wanted me to do that job. But Lam refused to let me do that and he took that action…it was really a big pain shot. He was hurt after he did that shot. Like what I said before, working as a stuntman in the 80s is like a family and there is no selfishness.
He was very kind to me, even in a later movie, he found me for the main actor. He really took care of me. He had the spirit. He was not a smooth talker. But he used his brain a lot. He taught us not to be lazy, to give 100% every time, no tricks. He set a very good example to us. He had a good heart for movies, even when he was sick at the end of his life. He didn't show to us he was in pain. He was even shooting a movie with us. I think he is really the real hero. I miss him very much."
Ching-Ying Lam passed away from liver cancer in Hong Kong on November 8, 1997. He was only 44 years old.
ATV dedicated the first series of My Date with a Vampire (1998) to Lam. The entire series was loosely based in the future of Vampire Expert. The Hong Kong horror movie Rigor Mortis (2013) is a tribute to Mr. Vampire and one of the stars is Ching-Ying Lam's fellow co-star in that film, Siu-ho Chin.