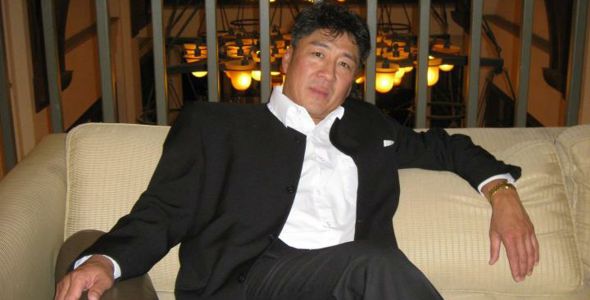 Conan Lee was born in Hong Kong in 1959, but grew up in the culturally complex city of Queens in New York. His real name was Lloyd Hutchinson. As a child he learned self defense from his father, but more importantly he learned the concepts of discipline, hard work, and bravery.
When his father passed, Conan continued to develop his self defense skills, blending Chinese and Western fighting arts. He painstakingly trained his body for strength, speed and flexibility. He explored a wide variety of martial arts ranging from boxing to kung fu, Taekwondo to karate and work toward excellence in the Northern Shaolin and wing chun styles. Eventually he created his on "Realistic Fist" style. His style focuses on the practical, street aspect of beating the enemy.
Conan Lee was a superb athlete and the first Asian to win a public school Gold Medal event in all the five boroughs of the city of New York. His dream was to become the first Chinese basketball player. During this time he became inspired by two movies, The Blind Swordsman, by the Japanese legendary Zatoichi, and The One-Armed Swordsman, starring the Hong Kong action actor Jimmy Wang Yu. In these movies, the heros were handicapped and yet they were able to devastate their opponents. This made Conon Lee realize that the force of the spirit supersedes physical limitations. This concept still inspires him today.
After high school he traveled to California to become an actor, but continued to play basketball. It was a martial arts demonstration he performed after winning a big game in a Los Angeles basketball tournament that gave Conan Lee his break. He had been introduced to producer Ng See Yuen, the Steven Spielberg of Asia, who attended the game and watched the martial arts demonstration where Conon kicked so high that his foot almost touched the ceiling.
Conan Lee did make a film in the states, but he jumped with both feet into the Hong Kong film industry. By 1982 he became the number one action fighting star and he broke box office records, even those held by Bruce Lee. His best know movies are "Ninja in the Dragon's Den" with popular Japanese actor Hiroyuki Sanada and the crime comedy "Tiger on the Beat" with Chow Yun-fat.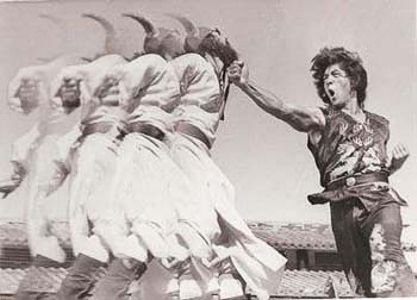 He also made notable screen appearances in both TV and film including "MacGyver", "Armed Response" (with David Carradine), "New York Cop" (with Chad McQueen). "Aces Go Places V: The Terracotta Hit" (appearing as Rambo), Jackie Chan's First Strike (1996) and Lethal Weapon 4 (1998), an installment of the popular American franchise, in which he featured alongside Jet Li.
When filming Tiger on the Beat (1988) he was injured in a stunt which left him in great pain. He began to research the use of herbs and spiritual healing which helped him greatly. In the 90's when his mother became ill, Conan gave up working in the industry and committed his time and resources to the study of treatments that would help her. From his studies he developed his own exclusive brand of nutritional supplements under the name "Hemoxygen".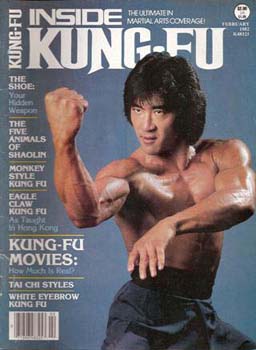 In 2009, Conan Lee made a brief appearance in an episode of the popular American crime series Numb3rs and has since been developing a number of projects for his comeback to the film industry.
Filmography
1997 – Lethal Weapon 4
1995 – Dragon Killer
1994 – King Of The Sea
1991 – Fury In Red
1991 – Scheming Wonders
1990 – Aces Go Places V : The Terracotta Hit
1990 – Cyprus Tigers, The
1990 – Tiger On The Beat 2
1989 – Prince Of The Sun
1988 – Tiger On The Beat
1986 – Big Trouble In Little China
1984 – Golden Queen Commando
1982 – Ninja In The Dragon's Den