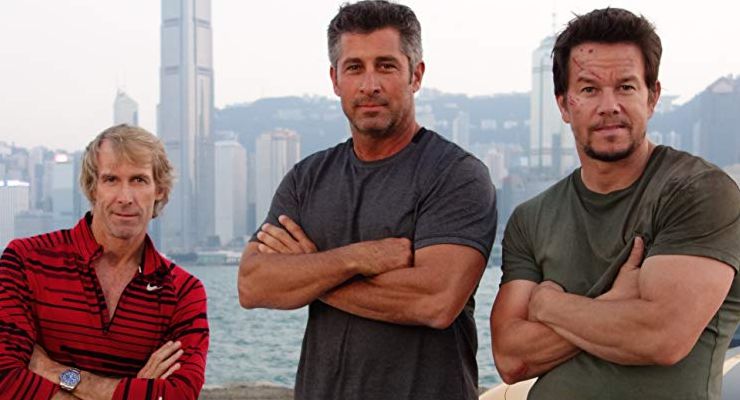 Corey Michael Eubanks is a stuntman, stunt actor, and director who performed stunts in Star Trek: Insurrection, Fast Five (2011) Straight Outta Compton (2015) Transformers: The Last Knight  (2017) .
Eubanks is the son of television show host Bob Eubanks. While training for a Golden Gloves boxing tournament in Southern California, Corey was discovered in his gym and cast to play the role of a young boxer in the feature film The Sting II (1983) for Universal Pictures. Intrigued by the entertainment industry, Corey spent the next four years perfecting his craft as a professional stuntman on the television show The Dukes of Hazzard (1979).
Besides doing stunts for these shows, Corey Michael Eubanks has also worked as a director for television series such as Renegade, Pacific Blue, V.I.P., and Sheena. He has doubled for stars such as Tom Cruise, Robert DeNiro, Sylvester Stallone, and Corin Nemec. Eubanks is married to fellow stuntwoman Sally Eubanks.
Corey Michael Eubanks was nominated four times for a Taurus World Stunt Award. In 2001 he was nominated for best driving in Get Carter. In 2003 he was nominated for best work with a vehicle in Showtime, and in 2007 he was nominated for best car stunt in Deja Vu and The Fast and the Furious 3. In 2005 he won Taurus World Stunt Award for best specialty stunt in Taxi.
Among his stunt resume are films such as Revenge of the Nerds (1984), Cobra (1986, with Andrew Robinson, Brian Thompson, Marco Rodriguez, and stunts by Denney Pierce, Mark De Alessandro, and Branscombe Richmond, Innerspace (1987), with Robert Picardo and Dick Miller), Poltergeist III (1988), Police Academy 6: City Under Siege (1989, with David Graf, Matt McCoy, Kenneth Mars, Gerrit Graham, Angelo Tiffe, Dennis Ott, Darryl Henriques, and stunts by Janet Brady, Eugene Collier, Tommy J. Huff, Joy Hooper, Maria R. Kelly, Scott Leva, Irving E. Lewis, and Steve Picerni), Backdraft (1991), Far and Away (1992, with Colm Meaney), Barb Wire (1996), Mars Attacks! (1996, with Paul Winfield), Suicide Kings (1997), Mission: Impossible II (2000), Ocean's Eleven (2001), Hulk (2003, with Regi Davis, Daniel Dae Kim, Boni Yanagisawa, Victor Rivers, and stunts by Brian Avery, Joni Avery, Rick Avery, Kevin Grevioux, Darlene Williams, Alex Chansky, and Ransom Gates, Starsky & Hutch (2004), The Island (2005), with Ethan Phillips and Spice Williams-Crosby, and Pandemic (2007), with Bob Gunton and Robert Curtis Brown).
Corey Michael Eubanks has also performed stunts in television series such as The Dukes of Hazzard (1979-1983), Silk Stalkings (1992), Walker, Texas Ranger (1999), with Noble Willingham), The A-Team, starring Dwight Schultz, Hunter, and The Fall Guy, Lethal Weapon (2016-2017)