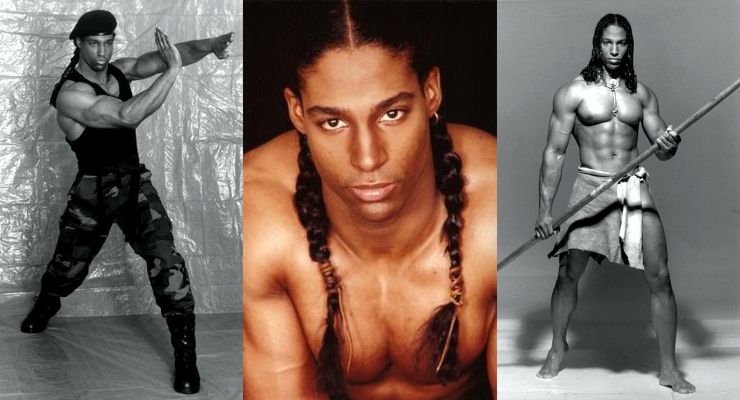 Demetrius Angelo is an Demetrius Angelo is a director and actor, known for 3 X Harder: My Man's and 'Em (2011), S.E.A.L.S Domestic Warfare (2012) and Indie Action Showcase (2011).
Demetrius began modeling in local fashion shows in 1987 after moving to New York. He soon learned about print work and acting and had his first headshots taken. He has appeared on the cover of numerous romance novels, calendars and a host of posters and magazines. Demetrius has made a lasting impact on the industry over the past 30 odd years.
During the 1990's Demetrius realized that there was a void in film and televisions roles for people of color, especially in the action film genre, which he loved. This spurred him on to create ASC Productions, a full service film and TV production company producing everything from fitness videos to action films, with an emphasis on casting actors of color in lead roles. As a 35 year veteran of the martial arts with experience in karate, kung fu, jiu jitsu, arnis/kali, kobudo, Aikido, boxing, and tactical firearms, as well as with experience in  the fitness industry, Demetrius also realized that action films needed action actors and the majority of talent of color available had no martial arts experience so he began devising a system that would teach actors and actresses how to fight safely on screen, without all the technical aspects required to learn a full blown martial art. He then used this system at his NYC Action Actors Academy, where he taught screen fighting, movie weapons and tactical fire arms seminars. With the success of NYC Action Actors Academy, Demetrius moved into production, teaming up with longtime friend and colleague of the Martial Arts, La'Mard J Wingster, of Troopers Touch Films. With this partnership, they were able to offer full production services including directing, writing, editing, cinematography, and fight choreography.
In 2013, Demetrius Angelo began the Urban Action Showcase & Expo (UASE) in New City, New York. The UASE began as a 3 day independent action showcase and film festival premiering minority filmmakers specifically in the Action Film genre. Today the Urban Action Showcase & Expo is  a premier all action entertainment platform celebrating diversity and honoring the multicultural achievements within the blockbuster Action genre including Adventure, Fantasy, Grindhouse, Action Horror, Sci-Fi, and Supernatural content. The UASE is the only all Action entertainment platform offering both fan and professional experiences through it's UAS International Action Film Festival, Urban Action Expo and UAS International Action Film Festival and Honoree Awards platforms. Demetrius' UASE is the only action film festival sponsored by the HBO/Cinemax brand.