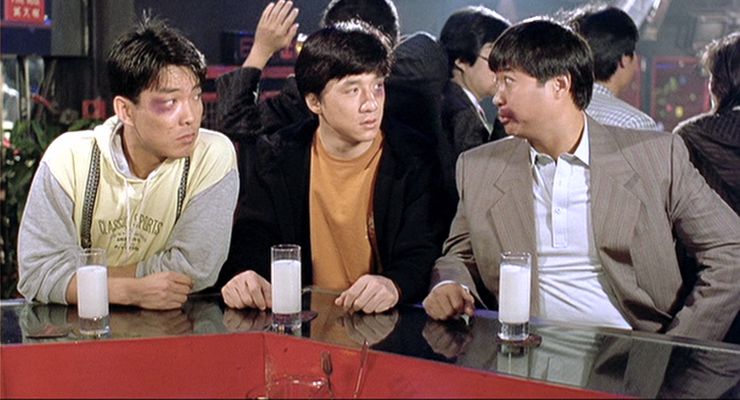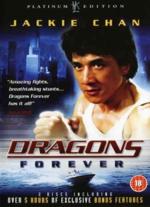 Directors: Sammo Hung Kam-Bo, Corey Yuen
Writers: Gordon Chan (original story), Yiu Ming Leung (original story)
Stars: Jackie Chan, Sammo Hung Kam-Bo and Biao Yuen
Dragons Forever (1980) is a fitfully amazing, frequently disheartening hodgepodge of action, farce, and romance, slapped together as a costarring vehicle for three of Hong Kong's major movie stars: Jackie Chan, Sammo Hung (who also directed), and Yuen Biao. Its light-footed, try-anything spirit makes it consistently enjoyable, but these wonderful performers are working (to put it kindly) beneath their gifts. Chan plays a womanizing attorney who recruits arms-dealer Hung and madcap inventor Biao to dig up dirt on the corporate sleaze balls he's supposedly defending–industrial polluters (and heroin smugglers) whose effluents threaten the bucolic fish farm of a handsome widow woman. The trio doesn't have many collective scenes, so their Three Musketeers act never really gets off the ground. As always, the fights and stunt work are mind-boggling; the jaunty details are fun: Chan's flick-of-the-wrist trick with a fancy briefcase; Hung's deft run- through of a few choice Cantonese opera moves; and Yuen Biao's Olympic-level acrobatics on, around, and within an industrial steel-tube staircase.