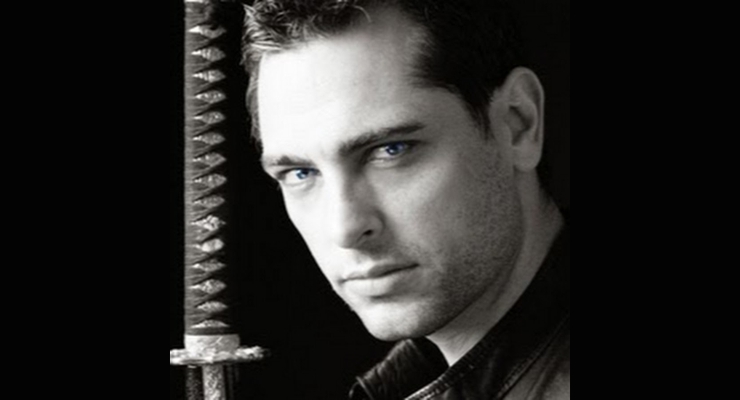 Glen Levy was born in Auckland, New Zealand and then his family moved to a small farming community south of Thames.
Glen Levy began his training in New Zealand his country of birth at the age of 5, when he fell in love with Martial Arts magazines and movies. Growing up in a farming community in search of entertainment he trained in multiple styles of Martial Arts for over a decade before creating his own unique method, with dreams of being a part of the films he loved so much.
Glen began flipping, jumping and pushing himself to the limit simply to learn how to do what his heroes in the movies could do. Unaware of the use of wires, low angles and mini tramps he trained until he could do the impossible. Fast forward, years later, this eager young extra on Hercules jumped in on one of the fight scenes, forcing the action director to take notice.
Soon after Glen Levy was one of the top members on this stunt team, able to do the unheard of: wire work; without wires, somersaults; without tramps, all of the things his heroes could do; unaware of any limitations. This athletic grounding has made him a top commodity as an actor, stuntman and stunt choreographer on the set of several television and movie sets.
In keeping with his daredevil attitude, Glen has tackled the comedic stage, as well. Riffing on his experiences training and collaborating with actors, Glen created popular characters with antic glee, during "stand up" and "Improv" nights. Glen received numerous rave reviews for his self-written, directed and produced comedy show, Enter the Possum, where he demonstrated his flair for accents and capitalized on his inherent physical ability to further nuance his roles.
Glen Levy is certainly one to watch as he performs with the brooding good looks of James Dean, the physical abilities of Jet Li and Jackie Chan, all while maintaining an innate instinct for acting, both comedic and dramatically.
Glen Levy is known for his parody role in 'Auckland Daze' where he played an alter ego of himself, Glen has become well established in the realm of action and comedy. He is also known for Poseidon (2006), Rise of the Underworld (2009), Dead Snow (2009), Hunt for the Wilderpeople (2016).
Glen's lack of ego and hunger for filmmaking has made him several connections and warm friends in the entertainment industry, both locally and internationally.