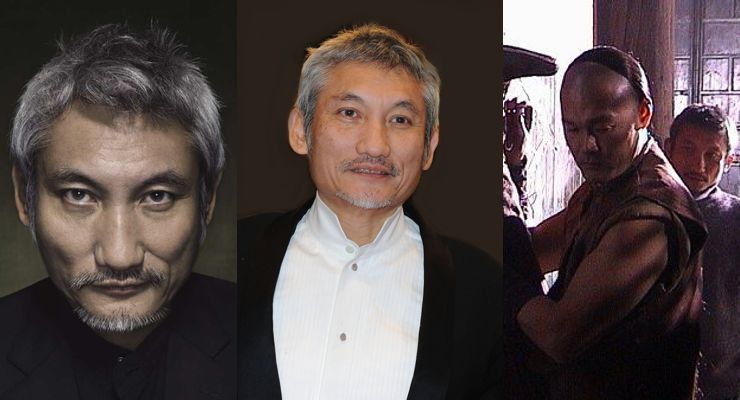 Hark Tsui was born on February 15, 1951 in Saigon, Vietnam. He is a New Wave film director, producer and screenwriter. Hark Tsui has produced and also directed several influential Hong Kong films, A Better Tomorrow, A Chinese Ghost Story, Once Upon a Time in China, and blockbusters Detective Dee and the Mystery of the Phantom Flame, Flying Swords of Dragon Gate, and Young Detective Dee: Rise of the Sea Dragon. He is considered to be a major figure in the Golden Age of Hong Kong cinema and has been regarded by critics as "one of the masters of Asian cinematography."
Hark Tsui became the fourth Chinese film director to join the board of judges in the feature films category for the 57th Cannes Film Festival held in May of 2004.
Hark Tsui showed an early interest in films. When he was only 10, he and some friends rented an 8 mm camera to film their magic show they were putting on at school. He also loved to draw comic books, and this would later influence his cinematic style. By the age of 13, Hark and his family had immigrated to Hong Kong where he began his middle school studies in 1966 and here he started making experimental movies with 8mm film.
He went to film school in the United States and graduated from the University of Texas in Austin, with a film major. He returned to Hong Kong in 1977 and got a job working in television. Two years later, in 1979, he directed his film debut, The Butterfly Murders (1979) and the film got him a great amount of attention. It was hailed by many as the beginning of a new wave in Hong Kong cinema. After making numerous successful films, he co-founded his own production house with his wife, Nansun Shi, in 1984. It was the Film Workshop and was intended to produce contemporary films. In actuality, it went on to become one of the most successful production companies in Hong Kong, producing the classics of Hong Kong cinema as A Chinese Ghost Story (1987) and A Better Tomorrow (1986), which was directed by John Woo and starred Yun-Fat Chow.
Hark Tsui  soon was considered the master of kung-fu action films, and his films The Swordsman (1990), The Legend of the Swordsman(1992) (1992), Dragon Inn (1992) (1992) and Once Upon a Time in China (1991) created a new era and standard for the "wuxia" genre that become a trend in filmmaking.