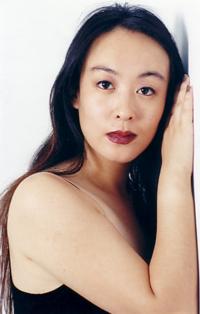 In this series we are trying to help aspiring martial arts models and future film stars reach their goals and dreams of making it into the action film industry. We are going to approach this one step at a time.
Get A Great Acting Headshot
What is a acting headshot? A acting headshot is an 8×10, black and white photo of you. It should be reproduced professionally and it MUST look just like you. It can either be a close-up of your head and shoulders or it can be a 3/4 shot (from knees to head) or anything in between. It should have lots of energy and personality and should make the viewer want to meet you. Bob Lasky is one of the best at this, which is why actors fly in from NY and even LA to shoot with him. But whoever you shoot with make sure you are comfortable with them.
How should it work- First call the photographer and let him or her know what you want. If you are unsure of their work ask to schedule a free consultation. If you know you want to use them, make an appointment for a shoot. Make sure to ask what kind of clothes to bring and then make sure to bring them. If you are a woman, you must have a hair and make-up artist. I don't care how well you do your make-up, you are not trained for black and white photography and your shots will suffer. Make sure to get a good night's sleep the night before and be on time. If you are late, you are cheating yourself out of the time it takes to shoot. Don't worry about zits or other temporary conditions, if the photographer shoots digitally, he can remove them easily. Another advantage to a photographer who shoots digitally is he won't worry about scrimping on film. Many photographers will only shoot 2 or 3 rolls or charge you extra for more. If someone shoots digital they can just keep shooting until they capture you at your best, then narrow it down on the computer for your contact sheets. Your shoot should include an average of two looks meaning two wardrobe changes. A good photographer will know what categories you fall under and shoot you only in these.
It is not about portraying different characters or using costumes or props to change your look. It is about getting a good, smiling shot with lots of personality for a commercial shot or even two if you have one casual and one more business. You will also shoot a film shot in more dramatic wear and lighting. Don't worry, if you go with someone reputable, they will know how to advise you.
After the shoot you can usually pick up your contact sheets within a couple of days (or before you leave, if they're digital and you're willing to pay a little extra) Bring these to industry professionals who you trust. I will always try to make time to look at our students' pictures. Many times our students will drop off their acting  headshot one week and pick them up the next. A contact sheet contains 36 small pictures of you, which can be seen well with a lupe. We then choose our top two or three depending on the photographer and he blows these up to 8×10.
Next the actor must take these to be reproduced. There are many services that can do this. Price shop! This can get expensive if you don't get a good price. Talk to your agents about whether they prefer photographic or litho, then decide where to reproduce your pictures. You will probably make 200 or so copies the first time. You will use them to get good agents, your agents will use them to get you certain auditions or even bookings (one of our students booked a job in the islands that paid several thousand dollars all expenses paid, from her headshot) which is why this is not an area to cut corners or dollars.
If you can't afford a good acting headshot, wait and save your money until you can. If you don't you will end up spending more in the long run, as you realize that bargain shots don't work. You will also bring 1 or 2 headshots to every audition so that the director, producer and clients can look at them while viewing your taped audition. Make sure to always have extra acting headshots with up-to-date resumes attached, with you. You never know when you might need one.
Speaking of resumes, that will be our next step. I hope that you find this information helpful and reach all your goals and dreams.