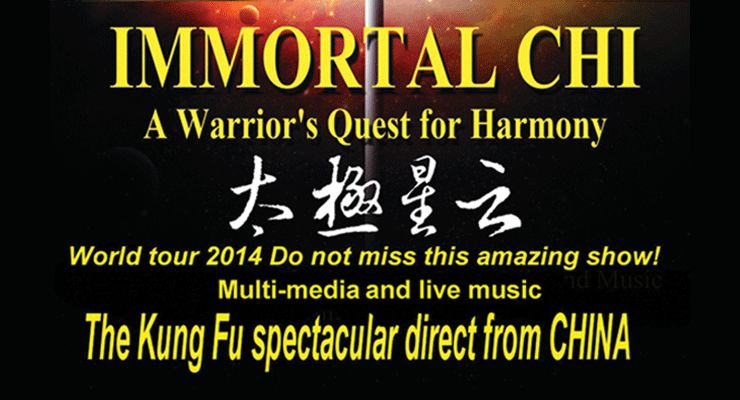 Jaw-dropping Martial Arts from the Shaolin Warriors, multi-media images, stunning Chinese drum girls, fabulous costumes, original live music for the top show Immortal Chi
Immortal Chi is the top revelation show of 2014, direct from China, and created by the team behind the renowned Shaolin Warriors.
Immortal Chi is a brand new spectacular fusion of jaw-dropping Martial Arts, amazing multi-media images, fabulous costumes and original live music as you never saw before. It is the extraordinary story of a Tai-Chi Master and his ultimate challenge to regain the lost balance – an epic and meaningful show with both spectacular and deep moments. The Shaolin Warriors' world class team have created an original show incorporating traditional combat techniques and weapons, acrobatics, authentic Chinese instruments and stunning Chinese drum girls with a contemporary feel. An explosion of movement and multi-media is a feast for all the senses and for all ages. This is one of the best new shows around, exciting from beginning to end, the true show revelation of this year, cannot be missed!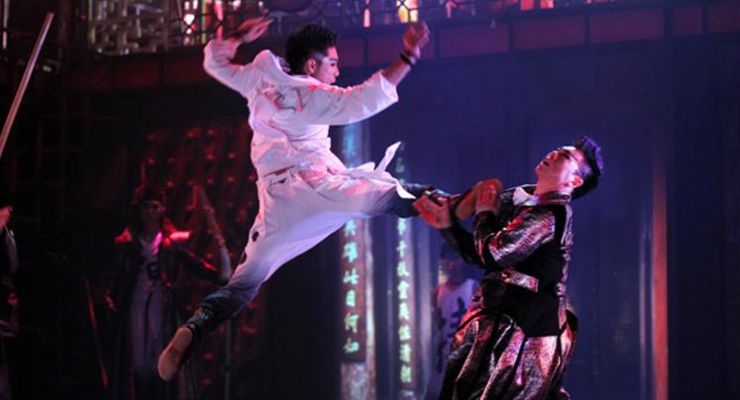 Conceived by acclaimed Cirque director Erick Villeneuve, "Immortal Chi" is not just a show: it's an experience. "Immortal Chi" tours the UK from April to July 2014, more dates will be added soon. Continental Europe and Middle-East tours are in preparation, international touring schedules will be announced soon.
Represented by World Concert Artists – London, UK.